ShowCAIS 2022—A Great Success!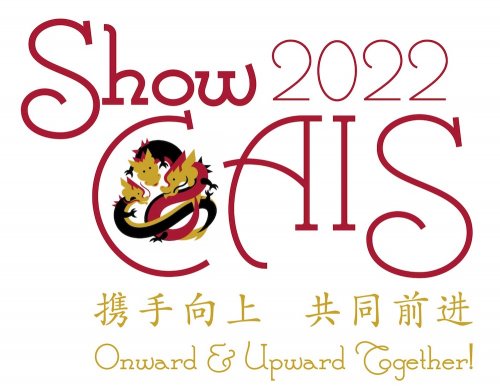 We celebrated safely together in-person at ShowCAIS—Saturday, May 7, 2022! This year's theme—Onward and Upward TOGETHER—recognized that our community thrives when we work with one another in common cause.
Held at the 19th Avenue campus, we transported guests for a fun night of dining, bidding, and dancing to support CAIS! Hundreds put on their finest and raise a glass with CAIS friends at last! Of course, all the fun had a serious purpose: trustees set the school's budget each year planning on the critical support from ShowCAIS. ShowCAIS 2022 drew hundreds of community members and raised over $1 million to support the mission of our school. Funds raised by ShowCAIS go directly to each school year's budget and supporting our teachers and students. The impact via ShowCAIS is immediate and broad-reaching.
---
Here is a handy guide to give a sense of the many fundraising components and overall timing of this annual event. There were many ways to participate in the fun!
Event Details
Dress was cocktail attire.
ShowCAIS 2022 was Adults-only.
The event was held outdoors at the 19th Avenue Campus in a heated tent.
Onsite parking was handled by valet.
In lieu of a seated dinner, there were passed and stationery small plates bites, as well as bars with wine, beer, and a specialty cocktail throughout the evening.
Guests were able to gather round "highboy" tables perfect for mingling and taking in the auction action or "lowboy" tables with seats perfect for relaxing and chatting.
Everyone was able to enjoy a photo booth along with fire pits under the stars and dancing to DJ Leah Rose.
The auction activity in person focused on Fund-A-Need and Live Auction. The Online Auction was held from May 2-8.
Sponsorship Opportunities
Families were invited to support the event at a variety of sponsorship levels including the very popular Teacher's Table and Phoenix Firedragon which directly support teacher attendance at the event. Sponsor appeals were sent to the community in mid February; sponsors who replied by March 27 were included in the official invitation.
Invitation
Invitations were sent March 29 and tickets were for sale through April 22.
Call for Wine
CAIS wine offerings are a perennial favorite of the online auction. Community members helped stock the wine cellar by donating bottles of their choice recommendations.
Online Auction
Companies and organizations from around the Bay Area generously provided items for bidding through our Online Auction. Beginning May 2 and ending May 8, all were able to enjoy the auction thrill online without having to leave the house!
Live Auction and Fund-A-Need at the Dinner Gala
The crowning moment of ShowCAIS was Saturday, May 7 at 19th Avenue. The evening featured in Fund-A-Need (an opportunity to come together as a community in support of a special project) and culminated in eight electrifying items for bidding.
CAIS's operating budget depends on community support through ShowCAIS, which solicits support through live and online auction components, party sign-ups, sponsorships, and general donations.
If you have any questions about this annual event, please contact the Advancement Office at advancement@cais.org.