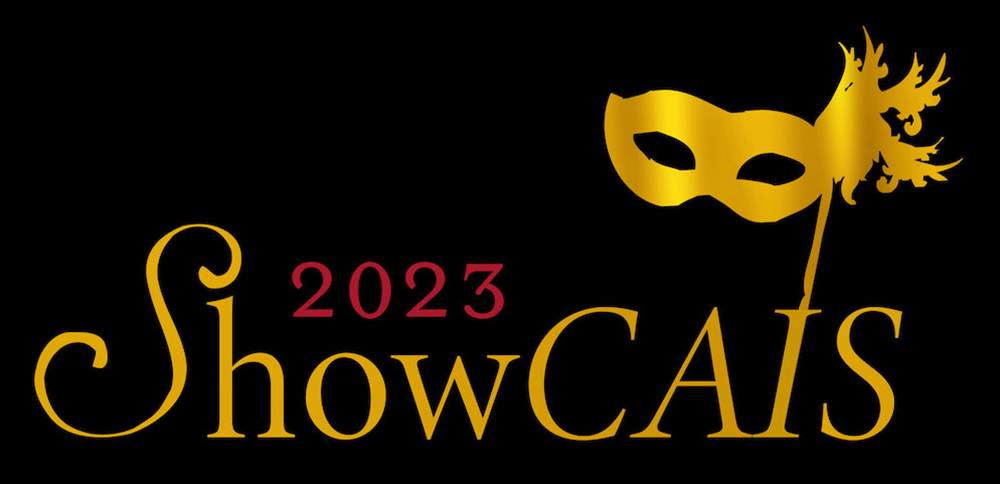 Hundreds of CAIS parents, parents of alumni, alumni, and friends were in attendance at ShowCAIS 2023, our glittering auction gala on Saturday, May 6 at The Ritz-Carlton, San Francisco. Some questions we often receive about this exciting event include:
What is ShowCAIS?

ShowCAIS, the school's annual auction gala, features Live Auctions and Fund-A-Need at a gala evening (this year on Saturday, May 6). In addition, ShowCAIS comprises an online auction component running from the week before the gala through the day after.

For many years, the combined ShowCAIS components have played a critical role in helping CAIS meet its operating budget. The 2022 event drew hundreds of attendees and raised over $1,000,000 to keep the CAIS community together despite pandemic challenges. ShowCAIS celebrates CAIS's premier status as the first Chinese immersion school in the country, and builds on the tradition of parent partnership and support that stretches back to the school's founding. It is also a fantastic time to indulge in fashion and fun and have a blast with other parents.
How do I purchase a ticket?

Individual tickets were available for purchase through April 24. Tables were available as part of Sponsorships.
How much are tickets?

A ticket to ShowCAIS costs $300 per person and includes a seated dinner and refreshments served throughout the evening. Individual tickets were on sale through April 24 at this link.
What should I wear?

The recommended dress for ShowCAIS 2023 was Black Tie Optional.
What do parents support through ShowCAIS?

All funds raised by ShowCAIS (except for Fund-A-Need which supports a specific, restricted purpose) go directly to this school year's budget and supporting faculty. Your impact, via ShowCAIS, is immediate and broad-reaching. The CAIS Board of Trustees plans each year's operating budget to include revenue from ShowCAIS and Annual Fund; the school absolutely counts on this support.
What portion of my gift is tax deductible?

Sponsorships of ShowCAIS are fully tax deductible minus the fair market value of sponsorship benefits such as the meal, etc. (Benefits you do not use will be deducted from the total fair market value). The CAIS Advancement Office sends a summary of all donations shortly after the event. Phoenix Firedragon sponsorships are 100% tax deductible.
What can we expect to see in the Live Auction?

The ShowCAIS Co-Chairs assemble a spectacular slate of items such as exclusive access to vacation destinations and dining experiences!
What is Fund-A-Need?

The centerpiece of the Live Auction, Fund-A-Need is an opportunity for everyone to support a special and specific CAIS initiative at whatever level moves them. As an example, one of the most electrifying moments at ShowCAIS 2023 was when attendees responded passionately to "Fund the Need" to assist with Adjusted Tuition for families. In just a few heady minutes, this community responded to an anonymous matching gift and pulled together to raise over $680,000 to support teachers. Spirits—and bid panels—were through the roof!
What are Party Sign Ups?

An especially fun component of ShowCAIS is the bevy of Party Sign Ups made available to purchase prior to, during, and after the auction gala. Generously funded and hosted by parents, these gatherings offer community members a variety of great ways to spend time together while supporting this great cause. The ticketed events are sold in the spring and generally pepper the schedule throughout the following fall.
Other ways to support ShowCAIS?

Sponsorship: Even if you are unable to attend, you can still sponsor the event and support teachers and their guests.

Host a Party Sign Up: Please see the Tips & Guidelines if you're considering hosting an event or contact the Advancement Office with any questions.

Participate in the Online Auction, which will ran from May 1-12 and featured an array of goods and services donated by dozens of Bay Area businesses.
Who puts ShowCAIS together?

The Advancement Office works closely with parent volunteers to make ShowCAIS a roaring success. The ShowCAIS 2023 Co-Chairs Didem McCollum and Stefani Wedl were joined by a corps of ShowCAIS volunteers.
What are the ShowCAIS Auction Protocols?

General Live Auction Rules

All gifts are final. If a live auction item is cancelled by the contributor after the purchase has been made, the Advancement Office will arrange for a reimbursement.

To start a bid, go to link provided during the live event in order to access our live stream.

When a live item is ready to be bid on, you may place a bid on the item they are interested by clicking on/pressing and holding the "Bid" button on your computer or phone.

The highest bidder acknowledged by the Auctioneer shall be the purchaser. Such acknowledgment shall be legal and binding.

With the word "SOLD" from the Auctioneer, title to the auction item will pass to the highest bidder, who then assumes full risk and responsibility and will pay full purchase price for the item.

In the event of a dispute, the Auctioneer shall have the sole and final discretion to determine the successful bidder, or to re-offer and re-sell the item in dispute. If the Auctioneer determines that any opening bid is not commensurate with the value of the item offered, they may reject the bid and withdraw the item from sale.

Group Bidding

Group bidding is permitted and encouraged for large Live Auction items. If you would like to group bid please plan ahead and designate a group leader who will bid on behalf of all group members. When you are ready to close out your purchases, please have the group leader alert the Advancement Office who will be splitting the item and email advancement@cais.org for confirmation. The Advancement Office will follow up for payment the week after ShowCAIS.

Absentee Bidding

If you are unable to attend but would still like to bid on a Live Auction item or participate in Fund-A-Need, please contact Interim Director of Institutional Advancement Deborah Rockwood at d_rockwood@cais.org.

Payment

The Advancement Office will reach out to the winning bidders to process payment via credit card the week following our live stream event. If you would like to pay by another means other than credit card such as check, stock, etc. please contact the Advancement Office at advancement@cais.org.

Valuation of Auction Items

All valuations of items are provided by the item's contributor and reflect the value of the item on the fair market. CAIS has made a good-faith effort to furnish donors with accurate and sufficient information on an item's value and all values will be listed on your final receipt. CAIS shares this information to fulfill its responsibility to fully inform its supporters, but is not responsible for the tax law consequences of these transactions. Individuals should consult with their own advisors regarding applicable laws.