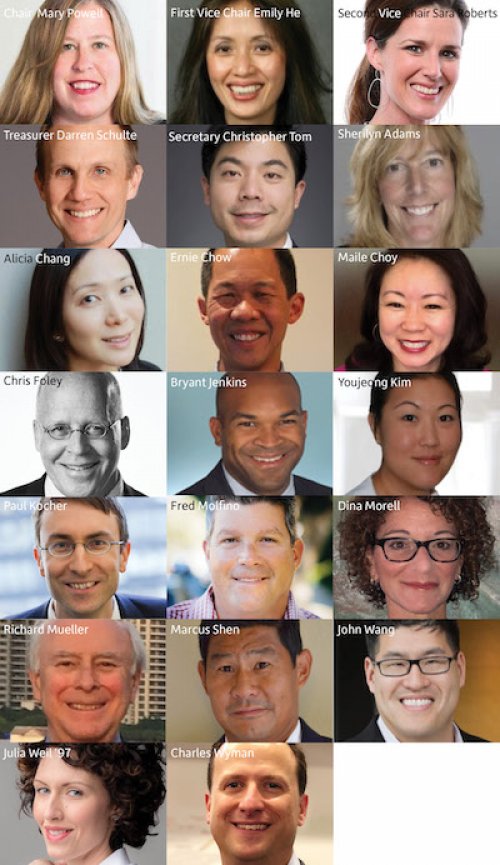 Dear CAIS Community:

On behalf of the Board of Trustees, I would like to wish everyone a hearty "Welcome back!" (or "Glad you're here!" if you've just joined the CAIS community). I feel a special solidarity with both returning and new families alike. Even though my family has been at CAIS for nearly a decade, we're now getting used to a new mode—being alumni parents—as our eldest just graduated this past June and is off to high school. Likewise, though I have been privileged to serve on the Board of Trustees for many years, this is my first official outreach as chair. Juggling the familiar and the new is emblematic of our immersion program and I appreciate that it gives me a little window into what CAIS is like for my daughters.
Just as I thank outgoing trustees Kevin Chessen and Ron Martell and honor them for their distinguished service to the school, I feel equally lucky to welcome Sherilyn Adams as a new trustee, along with a new slate of Executive Committee members. I invite you to read more about each of these remarkable volunteers on our Board of Trustees page.
Our Board is a team that contributes a wealth of talent and expertise, providing strategic guidance and support for the school and ensuring good governance. The Board works with Head of School Jeff Bissell and the administration leadership to ensure the health and success of the school, and of all our students.
Next Saturday we will start the year with our annual board retreat, reviewing and voting upon the Strategic Vision for 2019-2024. I look forward to communicating with you about the outcomes.
In addition, I hope you can join us for refreshments and conversation about the work of the board at the our annual gathering for the community to meet trustees on Thursday, October 3 (look for a detailed invitation to follow).
Thank you for being at CAIS, and for being a part of this remarkable community!
Sincerely,
Mary Powell
Board Chair
Parent (Sophia '19 and Penny '21)