Onward & Upward Together!
携手向上 共同前进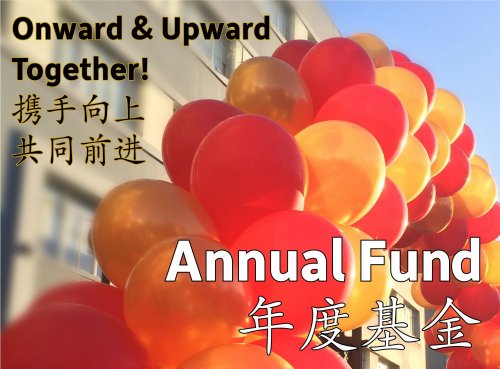 This fall, we kick off the Annual Fund which this year focuses on the many ways that CAIS philanthropy helps us raise each other up. A best practice from peer independent schools, the condensed calendar channels energy and attention to the first half of the school year and allows the benefits of the Annual Fund to be felt right away.
Throughout the autumn months, excitement builds as each grade hits participation milestones. Chaired again in 2023-2024 by parents, Evan Tana (Leadership), Molly Tang (Early Childhood Division), Denyse Clancy Langdoc (Lower School), and Stefani Wedl (Middle School), a committee of volunteers invite their peer parents to support:
Professional development—helping infuse teachers with fresh ideas, enthusiasm, and innovative approaches that they bring into their classrooms – in person or from a distance
Adjusted Tuition—making the full CAIS experience accessible to all of our community members, strengthening the learning experience for all
Annual Fund: A Potluck
Just as we all know our potluck duty is to bring something for everyone to share, so too does the CAIS community understand that everyone's support for the Annual Fund helps set the table for the school's greatness. All contributions are valued and vital for making it a success!