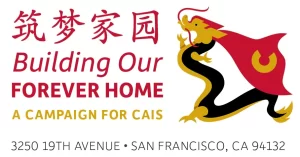 In October 2021, CAIS embarked on a transformative journey to convert the former Mercy High School campus into a beacon of Chinese immersion education for children from preschool to 8th grade.
Today, as we lead the charge in our campaign, we're immensely thankful for the generosity that's brought us to $11.7M in funds raised! This incredible support from our community leaders has set the stage for a future where CAIS children and teachers can thrive.
This campaign isn't just about bricks and mortar; it's about nurturing young minds, sparking curiosity, and molding futures. This campaign will help CAIS bring Mandarin immersion into more aspects of the school experience and raise it to a new level that will be a model for the country. Our dedicated community of current and alumni parents has ignited this vision.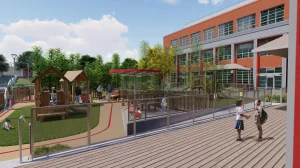 Together, we're redefining education, tearing down barriers, and constructing an inclusive legacy. This campaign is a testament to dreams and the strength of our community. We invite you to join us on this journey toward a brighter future where every child's potential knows no bounds.
We want to express our deepest gratitude to our committed Capital Campaign Committee (listed below), whose time and talent will guide us toward our goal. Together, we are CAIS, shaping tomorrow.
Capital Campaign Committee
Sherilyn Adams
CAIS Board of Trustees Member
Executive Director at Larkin Street Youth Services
Parent of Ella, 8th
Dominic Ang
Founder and Managing Partner at Turk/River Capital
Parent of Kaia, 6th and Bodhi, 2nd
Pauline Ang
Founder & CEO TWRL Milk Tea
Parent of Kaia, 6th and Bodhi, 2nd
Deborah Dory Chang
Landscape Designer
Parent of Hugo, 6th and Julian x'28
Marvin Chow
CAIS Board of Trustees Member
Vice President, Global Marketing at Google
Parent of Polaire, 7th and Ceboline, 5th
Alda Leu Dennis
CAIS Board of Trustees Member and Committee on Trustees Chair
Board Partner at Initialized Capital
Parent of Amelia and William, 7th, Fiona, 4th
Roger Evans and Aey Phanachet
Partner Emeritus at Greylock
Parents of Jake x'26
Paul Kocher
CAIS Board of Trustees Member
Entrepreneur and Former President at Rambus, Cryptography Research
Parent of Eric '22, and Sophie x'24
Stephanie Lim
CAIS Board of Trustees Member
Co-Founder & CEO, Third State Books
Parent of Garrison, 3rd
Lily Lin
Vice President, Global Communication at Google
Parent of August, 3rd and Marlowe, K
Bryant Jenkins
Managing Principal, Sperry Capital
Parent of Sydney, 8th and Madison, 2nd
Garry Tan
President & CEO, Y Combinator
Board Partner & Advisor at Initialized Capital
Parent of Garrison, 3rd
Christopher Tom
CAIS Board of Trustees Chair
Deputy City Attorney, San Francisco City Attorney's Office
Parent of Theodore, 7th and Ezra, 2nd
Haim Zaltzman
Global Vice Chair, Emerging Companies & Growth, and Partner at Latham & Watkins
Parent of Sabrina, 7th and Maya, 5th