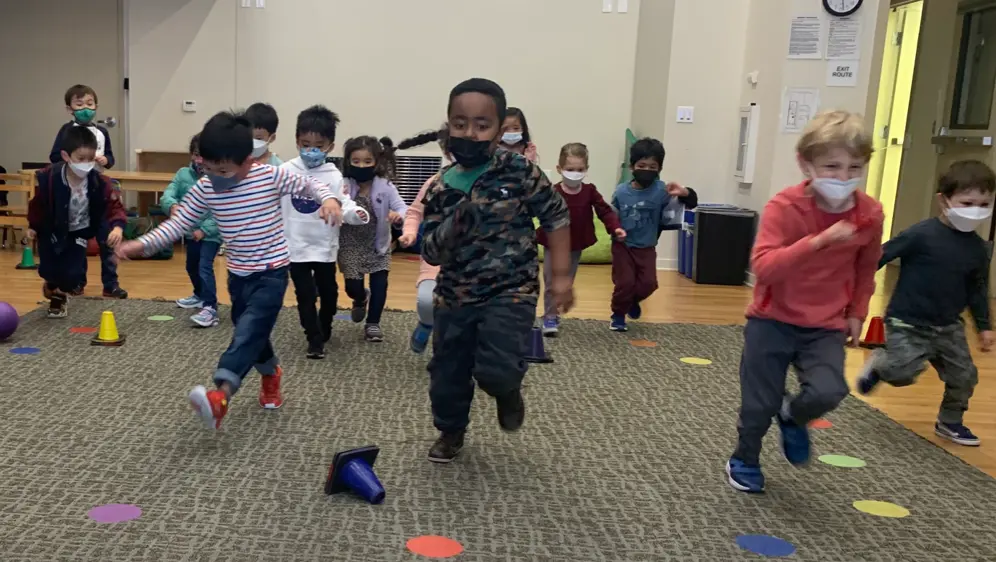 Founded in 1981 by groundbreaking Freedom Rider and former San Francisco Supervisor Carol Ruth Silver, CAIS is proud of our history as the first Mandarin immersion school in the United States. The innovative spark that created our Preschool through eighth grade coed independent school has guided our culture of reflection and ongoing self-improvement through our four decades as a pioneer in the field of Mandarin immersion.
---
Chinese Immersion
Immersion in a new language and culture requires humility, curiosity, empathy, connection, and a true appreciation of difference. The attitudes and aptitudes that are cultivated through Chinese immersion extend far beyond language and prepare students to engage respectfully with a diverse world. In addition to the cognitive, character, and intercultural competencies, we call this expansive mindset part of the CAIS Immersion Bonus.
Our hallmark global programs put these skills to use in the wider world long before graduation. Through travel and homestays in Taiwan in the fifth grade, Guilin in seventh, and remote parts of Yunnan province in eighth, students experience a cross-spectrum of Chinese culture through a variety of lenses such as minority ethnicities and rural and urban settings.
---
Culture of Learning
In a world where knowledge and information change and increase rapidly, our students take control of their own learning, experiencing the joy and empowerment of a life in which learning is a continuous and never-ending journey. Students become adept at assessing new situations, and with an understanding of their own strengths, challenges, and passions, choose a path forward that will help them to become their best selves and contribute to a better world. CAIS fosters a culture of learning characterized by curiosity, agency, perseverance, and joy. From incorporating project-based learning and the Reading and Writing Workshop in both languages throughout the grades, to our focus on design thinking and arts integration across the curriculum, CAIS teachers help students build the skills they need to be prepared for 21st century challenges.
---
Character & Community
CAIS challenges students to become their best selves and contribute to a better world. Realizing these aspirations requires a strong foundation in both academic learning and character development. We firmly believe social and emotional competence can and must be explicitly taught in order for our students to achieve their potential.
We envision new generations of passionate, reflective learners who lead meaningful and impactful lives across languages and cultures.