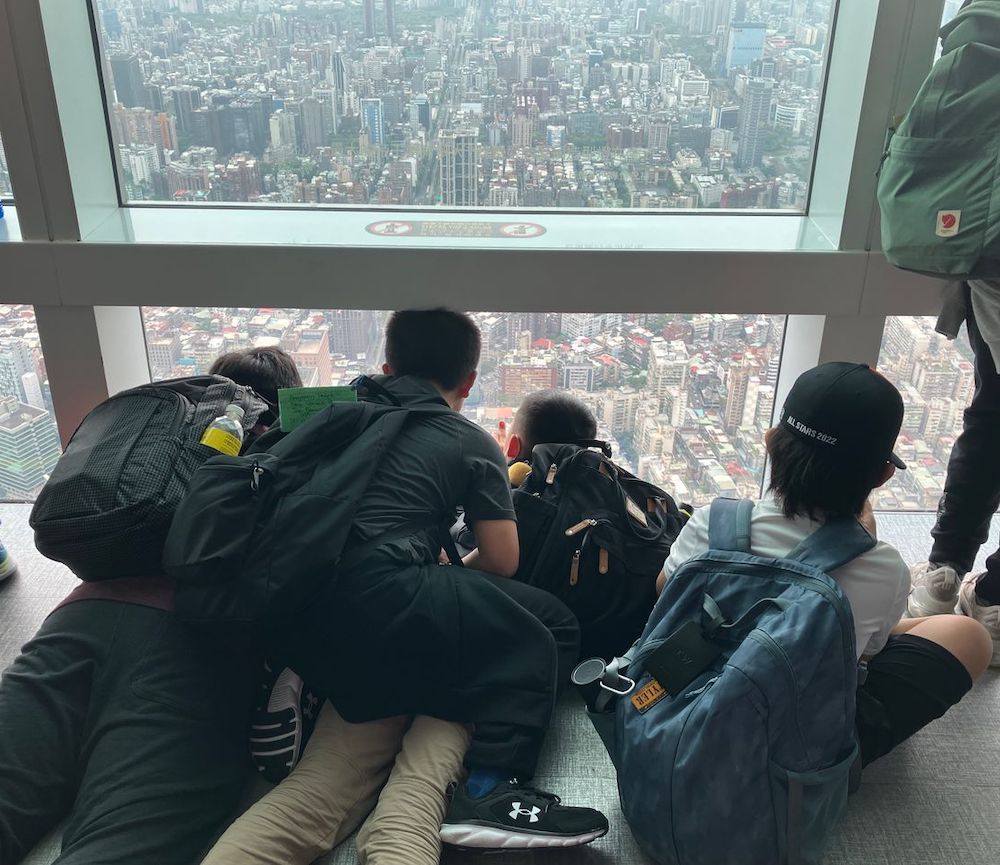 Last week saw the welcome return of a pre-pandemic ritual—the departure of CAIS fifth graders for their two week Taiwan experience at the Chingshin Academy Middle School. Three years ago at this time, with all the preparations in place, our then new Global Programs Coordinator Julie Farrell saw her plans go out the window as Covid was declared a pandemic and international travel came to a grinding halt.
The creative, energetic and resourceful Ms. Farrell rallied in spring of 2021 and 2022 by creating "春 Fun," a locally based Mandarin immersion camp, initially for seventh and eighth graders and eventually for CAIS fifth through eighth grade as well as fifth grade students from two other Bay Area Mandarin immersion schools. Definitely a peak experience for CAIS students, nothing compares with the opportunity to travel to Mandarin speaking countries and engage with local culture in the language that students have been learning for seven, eight, or nine years.
So it was with unprecedented excitement that fifth graders and their families gathered at SFO last Thursday for the first Taiwan send off since March 2019. Our fifth graders are spending two weeks embracing Chinese, becoming their best selves, and contributing to a better world. The last CAIS students to participate in an overseas global program are now high schoolers, so this is a Very Big Deal indeed.
In two weeks our seventh and eighth graders will head to Taiwan as well, spending most of their time with partner schools in Tainan and living with local host families. CAIS global programs differentiate our bilingual students from their peers at other schools. By graduation, a CAIS student will have the opportunity to live for nearly two months in an authentic Chinese language and cultural environment.