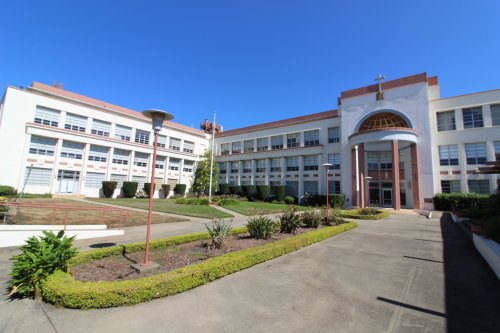 It's been years in the making—and it's going to take a few more years of work to fully realize the dream—but today CAIS took an enormous step toward creating a forever home for Chinese immersion education as we transferred ownership of the 19th Avenue Campus at the closing with the Sisters of Mercy. After 40 years of making our home in rented and shared spaces, CAIS at last is taking ownership of a campus that is all our own and will house all of our programs, current AND future!
Enormous thanks go to our visionary Board of Trustees and the Finance, Facilities, and 19th Avenue Campus Committees that have overseen the purchase process. We also are grateful to our Oak Campus partners French American International School and NCIS for years of neighborliness and responsiveness in working through the transactions that were a critical component of this purchase.
NOW the work begins in earnest on this astounding space to make it ready for CAIS. One of our first steps is to invite current CAIS families and faculty to see the campus and hear about our plans to adapt the high school facility into campus spaces for Preschool through eighth graders. We can't wait for you to see what we've been so excited about!