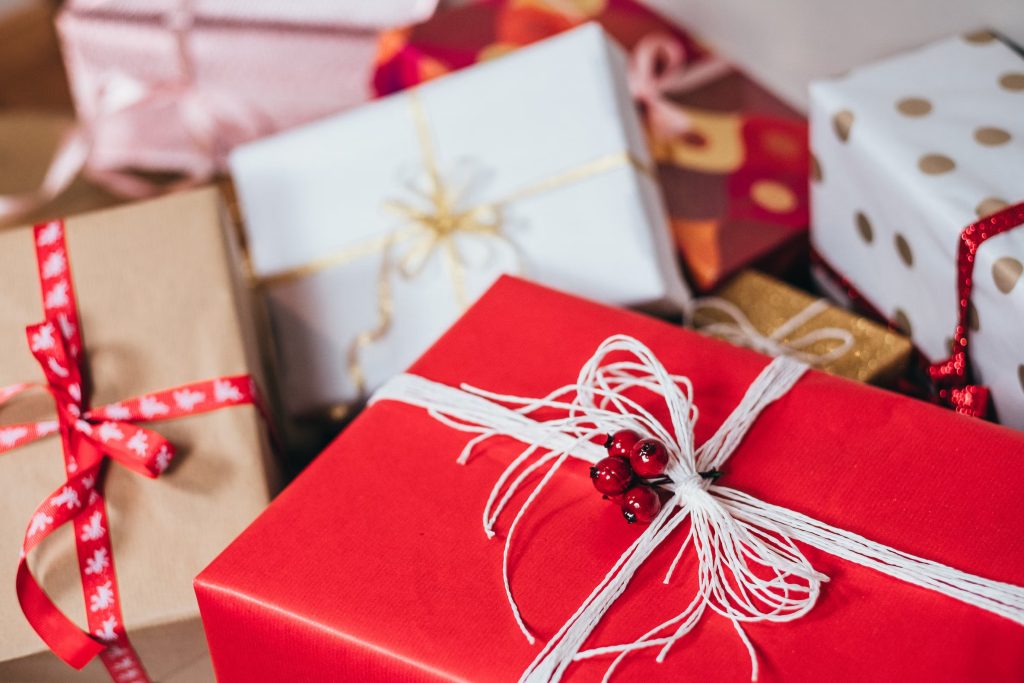 CAIS FSA Annual Holiday Faire
Saturday, December 2nd from 10am to 3pm
19th Avenue Gym
Enter from back gate at 440 Junipero Serra Blvd, San Francisco, CA
Free admission
Purchase your gingerbread house here!
Come join the Chinese American International School (CAIS) community on Saturday, December 2nd for the 2023 FSA Holiday Faire! This beloved CAIS event will take place at the 19th Ave Gym from 10 am to 3 pm.  Admission is free and includes yummy popcorn to eat. 
Support CAIS's Family School Alliance (FSA) by purchasing access to enjoy delicious food and drinks, jewelry making with Dragonfly Designs, fairy/gnome houses, slime making, Santa letter writing, holiday card creating for On Lok, crafts, and more!
Eat: Savor upscale, Asian dishes from Gao Viet Kitchen and Fang Restaurant, in addition to a variety of drinks and snacks. Follow your nose to the free popcorn station.

Shop: Peruse Habbi Habbi's bilingual books, puzzles, and flashcards, Oliver Chin's famed Chinese Zodiac children's books, Scholastic Book Fair books, school spiritwear at CAIS's Spirit Boutique, and other featured local small business vendors including YumchaSF, kdramayogi, ItsKleine, Stampin' UP Crafts, and Marigld Jewelry.

Gingerbread House Decorating: Don't delay in ordering your gingerbread house to decorate (this sells out every year!) before November 21. Donations accepted to fund free gingerbread houses for our hard-working CAIS teachers and staff.
Holiday Toy Drive: Bring a new, unwrapped toy (guidelines here) to Holiday Faire to donate for low income children served by Wu Yee Children's Services.

CAIS Clothing Swap: Help the CAIS community encourage sustainability while clearing out your closets. This year Holiday Faire will host a swap for ski gear, soccer uniforms, and LNY outfits. If you'd like to contribute, donate clean items for collection at Oak campus from November 13-17. Then, come by the FSA table at the Holiday Faire to pick up items your family may need. New this year: Order new Lunar New Year outfits at the FSA table.
Parking and Transportation: Neighborhood street parking is available. MUNI and ride sharing are encouraged. Please enter from our back gate entrance at 440 Junipero Serra Blvd. This entrance has a small black gate with stairs leading to the gym. Due to construction, parking on campus will not be available. Please do not attempt to drive onto campus unless you have a parking spot reserved for accessibility needs. To reserve one of the limited accessibility parking spots, please contact Jane Ly at janevly@gmail.com.
Volunteer for Holiday Faire: This event is dependent on the combined efforts of our school community, including parents and older students. If you are a current CAIS parent or middle school student, please volunteer: parent sign up link, student sign up link.
All proceeds from the Holiday Faire benefit the CAIS Family School Alliance (FSA).
Cash and credit card payments will be accepted at the FSA Holiday Faire.
Happy Holidays from CAIS FSA!