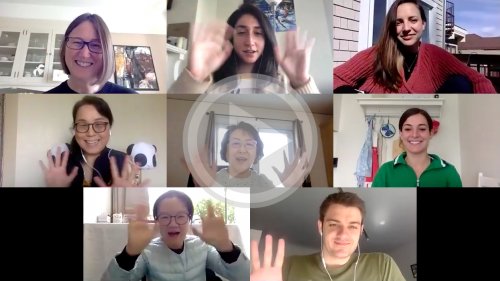 Educational leaders have been working closely with teachers nearly around the clock to develop and prepare for our distance learning, and we have structured the effort in three phases. Our first phase comprises this week: Wednesday through Friday, we will focus solely on getting faculty and families connected and accustomed to working with the technology tools. These include:
Zoom (all grades): software for connecting in video and audio meetings
Seesaw (primarily Pre-K–5): platform for students to create and submit work to teachers
PowerSchool (all grades): schedules, assignments, and announcements
Subsequent phases will be shared shortly and will begin to incorporate a greater blend of synchronous activities (i.e., scheduled, real-time, and directly connected) with asynchronous activities (recorded and flexibly structured). Best practice in distance learning is to maintain balance and avoid constant screen time; this will be key for our students.
In talking with teachers at the start of the day, I noted that challenging times such as this bring people closer together (even if we're keeping our appropriate "social distance" of six feet!) and can bring out the resilience and creativity of our community. I hope that amidst the very real challenges that we will all face, you find many ways to create great memories with the extra time together as a family as … and a way to encourage earlier-than-usual bedtimes so you parents can find some down time of your own!

Best,
Jeff

#中美加油 #CAIS_JiaYou