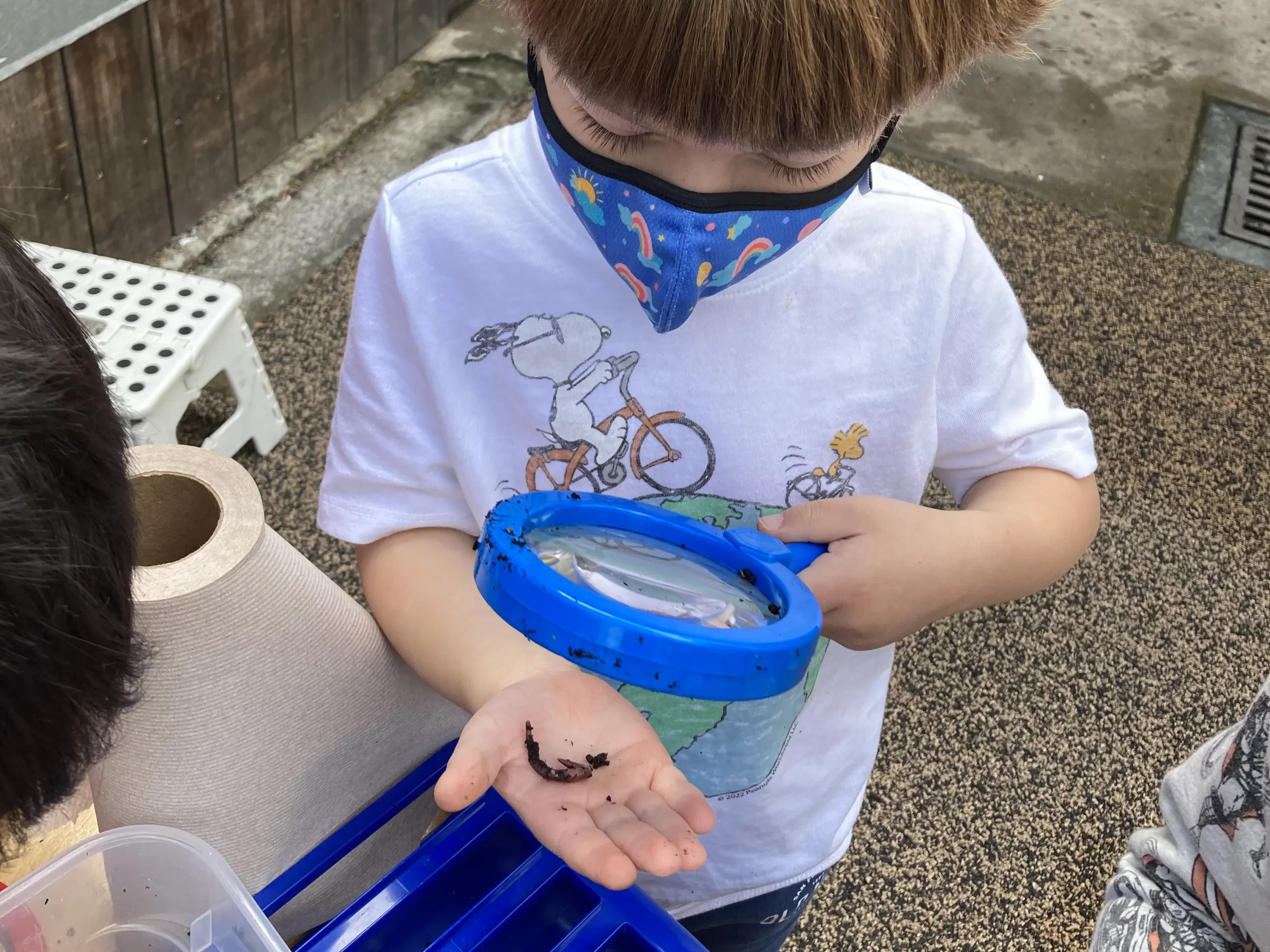 In April and May, children are engaged in the exploration of living things. We began the study by observing and classifying living and non-living things. Through this work, children began to identify the characteristics of living things. During this unit we answered questions such as "How do living things change?" and "What are the basic needs of all living things?"
Questions are powerful tools, especially in Chinese immersion preschool classrooms. Asking rich, thoughtful questions can spark young children's natural curiosity and illuminate a whole new world of possibility and insight with language scaffolding and support. Our educational goal is for students to be engaged and curious about the world, so the activities and learning experiences we provide are for students to become creative thinkers and communicators. Being engaged is not to be confused with being busy. Engagement is when students are participating in student-led inquiries, discussions, and self-selected projects that allow them to deeply dive into content and their own interest areas.
We encourage families to engage in their children's conversations throughout the third unit and invite families to let teachers know if they can provide any additional resources or support in this unit of study.