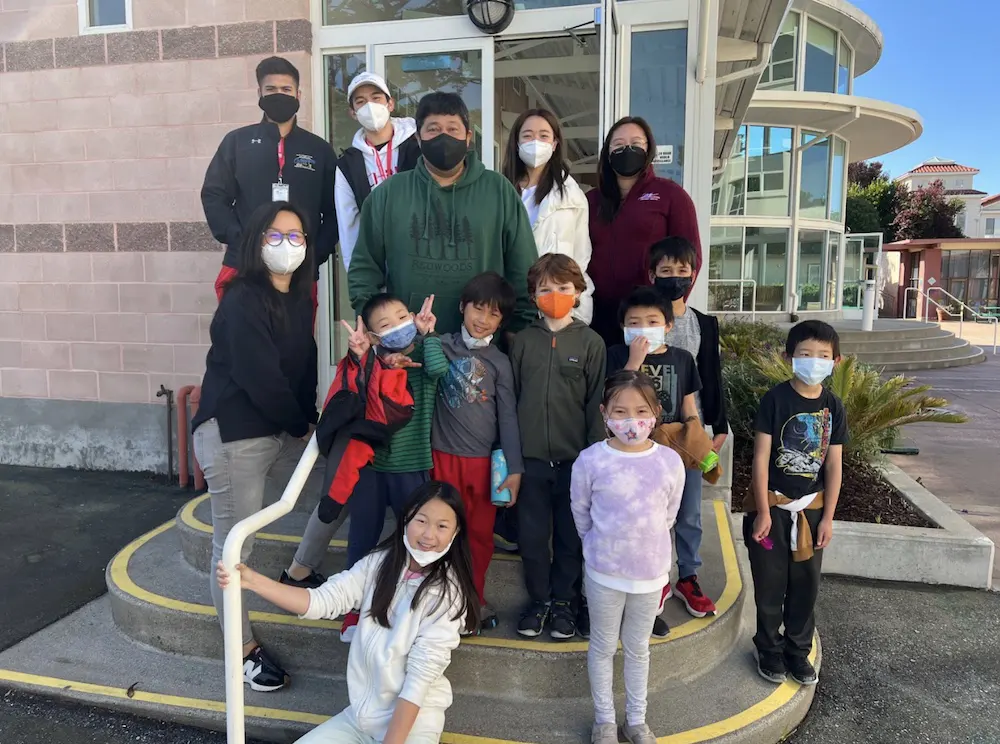 Kevin Lee here, reporting to you directly from our new 19th Avenue Campus. It's been five full days of activities, exploring our new campus, learning new skills, and playing together! Below are a few highlights from this week.
---
Bike Clinic Brings Out Their Best!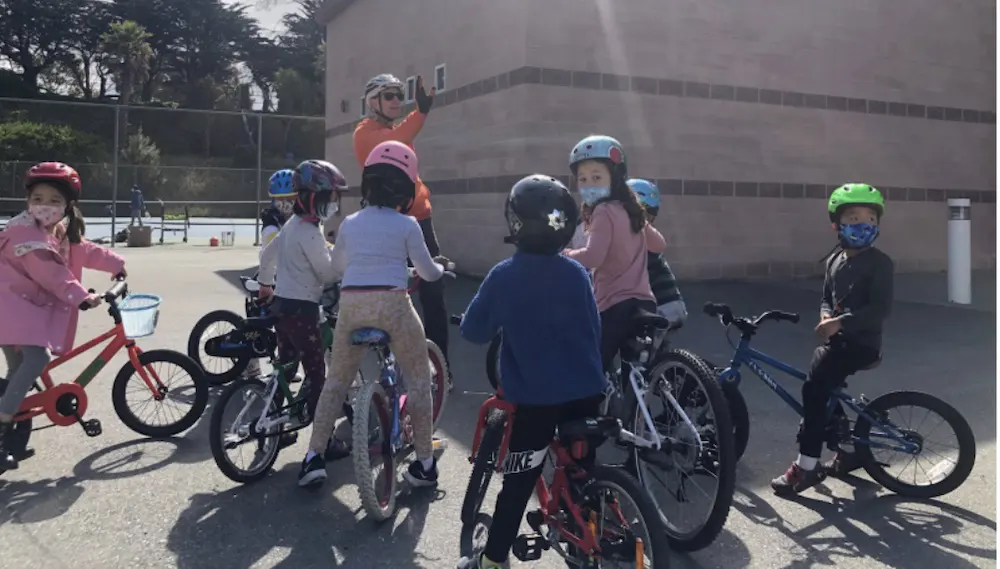 Throughout the week our bikers learned to ride in various conditions, stop on the spot, and speed down and up a hill. Campers not only rode their bikes during the clinic, they took every opportunity to do so during breaks and in between sessions. They couldn't get enough!
Special thanks to Coach Tim for working with our campers and major shout outs to the two campers in the solo pictures below. They came on the first day with training wheels and by the end of the second day, they were riding free with all of the kids. Talk about courage and perseverance!
---
Firedragons Fascinated with Futsal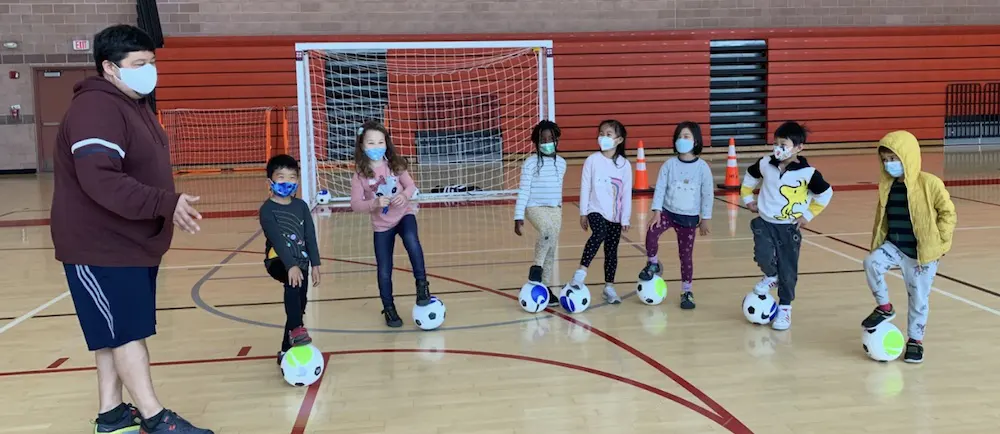 After five lessons with Coach Morris, even campers new to futsal had all the moves down, especially the freeze and listen pose.
Students from kindergarten to 6th grade spent the week learning the basics of futsal from passing and trapping to shooting. There was a lot of running and kicking happening all week, and everyone had a lot of fun. "My favorite part of camp was futsal and biking," said kindergartner Gia H.
---
Cooking Class is the Way to People's Hearts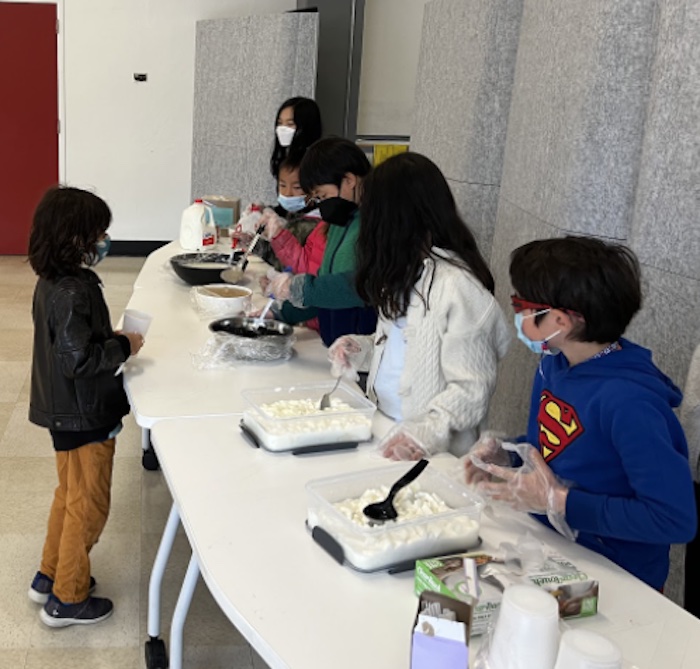 Campers shared their favorite Chinese desserts with Ms. Daisy. Most of our campers even knew all the ingredients that went into these desserts. It was fun seeing the excitement of the various groups in choosing which dessert they were going to make.
The older camper group decided to create a dessert store and serve the younger campers. Our older campers definitely made the Kindness Core Value Firedragon proud with their care for the younger campers. Of course they saved some of the "goods" for themselves, too!
---
Gratitude for a Great Week
Thank you to all the staff who made this Spring Break Camp so special. A huge "THANK YOU" as well to 19th Avenue Facility Manager Frank Maser and Director of Finance and Operations Steve Bajc for getting the campus ready and safe for us.
Everyone had a blast and many are looking forward to the next week-long mini-camp. We may even have some future Auxiliary Team volunteers coming!