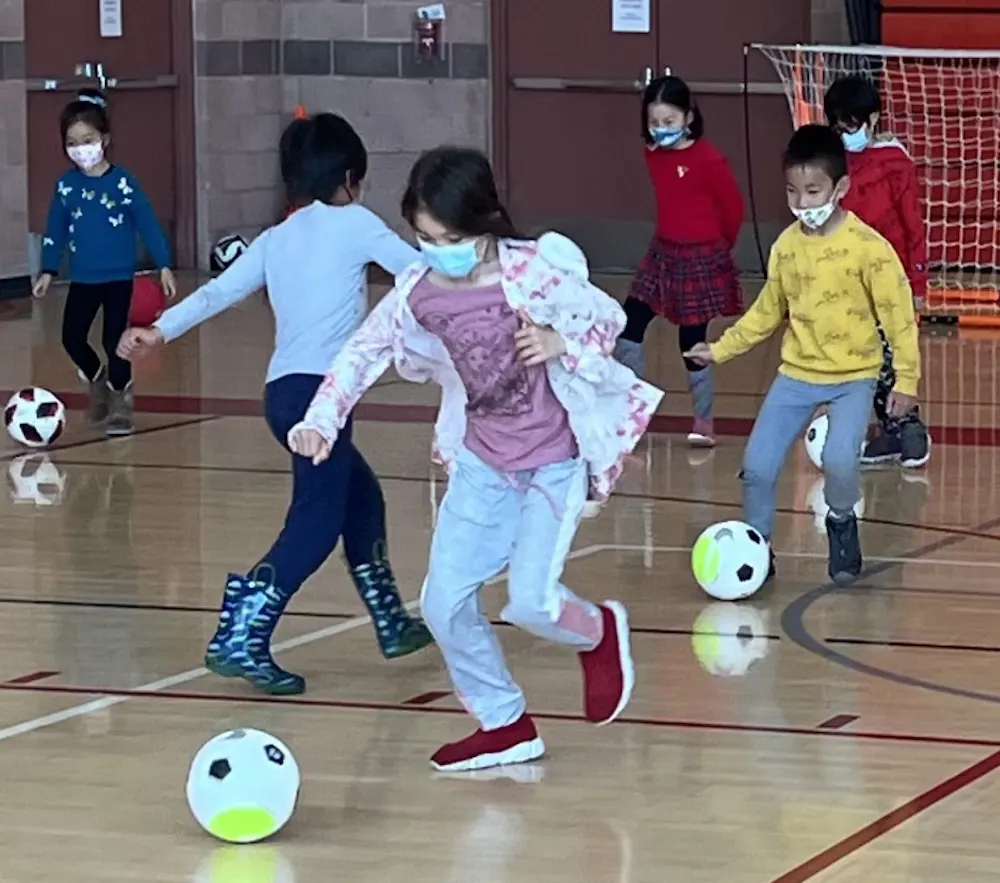 I was overjoyed by the fantastic first day of Spring Break Mini Camp at our 19th Avenue Campus. Even unseasonal weather couldn't dampen campers' energy because the abundance of space at 19th Avenue gives so many options for fun.
Pivot to Ping Pong

"Winter weather [rain] in April?!? On no! What do we do?" Thanks to our spacious 19th Avenue Campus, even having rain forecasted to continue past 9:00 a.m. was no problem. We were able to simply delay the start of our Mini Camp bike clinic a bit and introduce our campers to ping pong instead!
Thankfully the weather forecast was spot on! Rain stopped promptly at 9:10 a.m., and the sun came up to dry up most of the puddles. "Puddles? No problem!" said Coach Hurley. "We'll use the puddles as part of our bicycling obstacle course."
Feet Were Made to Fly!
Futsal was new to a few of our campers, but Coach Morris made sure all of our campers understood the rules and how the game was played. Feet were flying and spirits were high!
Tennis, Anyone?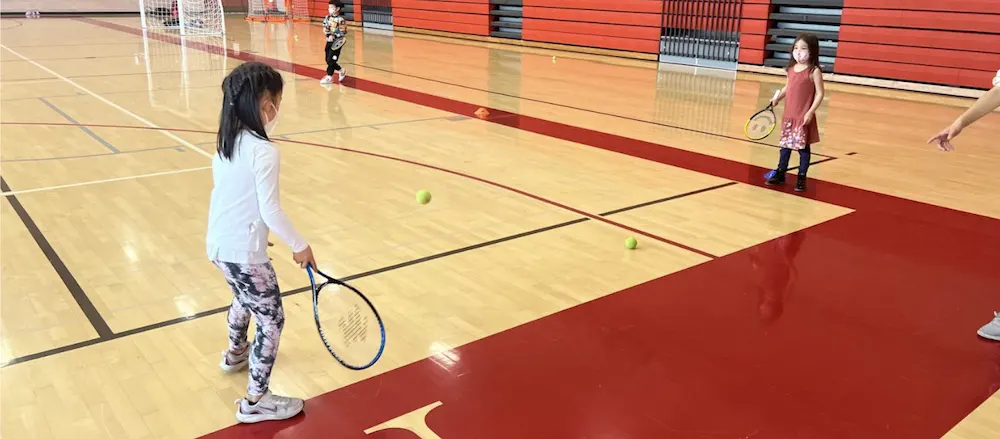 Tennis was also new for a lot of our campers but you could not tell with all of their enthusiasm. No wonder the game uses "love" to start the scoring!
---
Always Room for More!
Spring Break Mini Camp is offered through this Friday, April 15, 2022 on our new 19th Avenue Campus and we're happy to welcome more folks to the fun. Extended Care from 3:00 – 6:00 p.m. is $35 per day. If your child is signed up for April Full Day care, Extended Care will be included with participation in a Mini Camp.