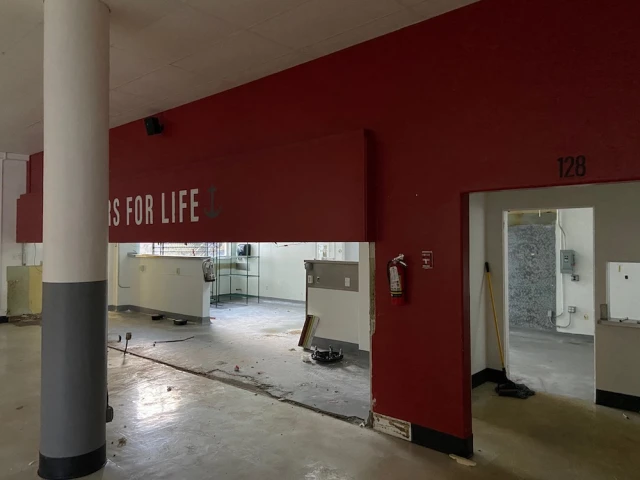 "Yesterday's News" (spoiler alert, scroll down if you want today's news):

October 7, 2020
"机不可失时不再来" I receive an email notifying me that the Sisters of Mercy have put the campus of recently shuttered Mercy High School on 19th Avenue on the market.
January 15, 2021
"为中美的繁荣富强而奋斗!" After countless hours of Zoom calls with the Board of Trustees, with bankers, attorneys, construction contractors, engineers and with the French American International School (our partners at 150 Oak), CAIS submits an offer for purchase for the 19th Avenue campus.
February 9, 2021
Two days before the Lunar New Year, CAIS is notified that the Sisters of Mercy have accepted the offer of another school—CAIS is their second choice, *sigh*.
March 4, 2021
"敢于斗争敢于胜利" I receive another email; CAIS gets a second bite at the apple! Financing has fallen apart for the school whose offer was initially accepted. We swap our silver medal for the gold and reapply our energy to putting together a purchase and sale agreement. Victory is in sight!
April 1, 2021
"祝你生日快乐" The Sisters of Mercy accept our offer, assuring us that this is no joke. We share the happy news with the CAIS community on April 5. What an amazing 40th birthday gift for our school!
October 27, 2021
"梦想成真" After many delays, CAIS at long last closes on the property. Trustees take an oath that going forward the new Campus will be referred to as "CAIS 19th Avenue."
October 28, 2021 – Present
The CAIS community begins enjoying our new campus: middle school dances, open houses, ShowCAIS, graduation ceremonies, community movie night, 春Fun, year end picnic, Mid Autumn Festival, donor reception, Halloween, faculty in-service, 春Fun: The Sequel…
Today's News:
CAIS breaks ground at 19th Avenue, soft demo and abatement begin, we are now officially on the way to opening in our new home for the 2024-25 school year!