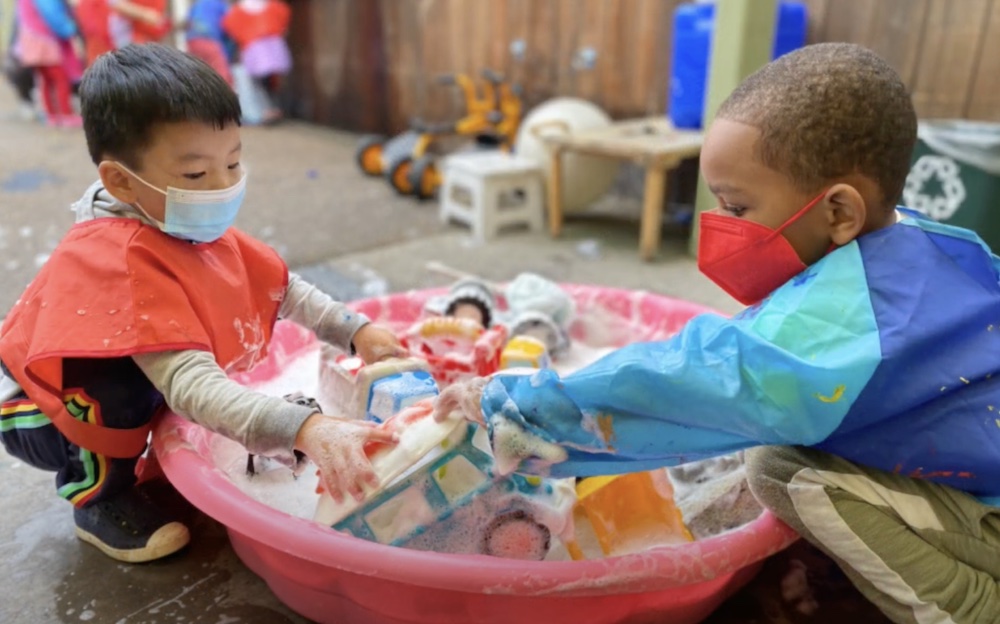 Ever wonder how children learn math and science in preschool? Preschool children learn the best when they have a problem in mind that really interests them and they must look for tools to help them solve the problem. They develop mental abilities to think in mathematical and scientific ways in order to explore and understand the topics.
One of the best aspects of our preschool is that teachers provide lots of language input when children engage in authentic play. For those children who are early on in growing their Mandarin language capacity, teachers describe their actions and model language to them. For those children who understand daily conversation, teachers prompt them with questions and engage them in math and science talk and speak with them completely in Mandarin. Those learning moments are part of their preschool daily life and authentic play. With teachers' intentional conversation and modeling, they are immersed in a rich STEAM environment, which provides the best preparation for the future for all CAIS preschool children!
Please be sure to watch my video about Math & Science in CAIS Preschool to learn more!