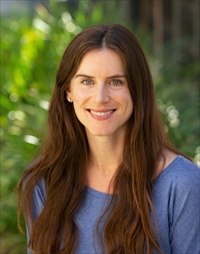 Alice Woodman-Russell
7th & 8th Grade English and Social Studies Teacher
Location: 888 Turk Street
B.A.

 in French, Wesleyan University

B.A.

 in Psychology, Wesleyan University
BEGAN AT CAIS: 2014
Ms. Woodman-Russell brings a passion for cultivating "an unflappable love of learning" in students. She has a proven track record of making students feel known and valued, which is especially key for connecting with and motivating middle schoolers. In addition to holding bachelor's degree in French and psychology from Wesleyan University, Ms. Woodman-Russell has deepened her tools and frameworks with training in Developmental Designs, mindfulness, project-based learning, iPad integration, differentiation and leadership. Ms. Woodman-Russell came to CAIS from San Francisco Day School, where she taught differentiated lessons in reading, writing, social studies, and math. In addition, she designed and taught test preparation courses for eighth grade students.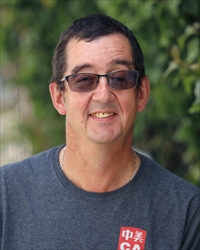 Warren Wright
School Library Media Specialist
Location: 150 Oak Street
Work Phone: (415) 865-6014
MLIS

 

SJSU

BA

 Religious Studies 

UCSB
BEGAN AT CAIS 1992
Mr. Wright started working at CAIS in 1992. He has been the library media specialist for most of that time. He helps Preschool-5th grade teachers get teaching materials, and meets with K and 1st grade students for classes. He studied Chinese at UC Santa Barbara, Hong Kong Chinese University, and the Normal University language center in Taiwan. He has a BA in Religious Studies from UCSB, and an AA in library science from SF City College. He took all the classes for a BCLAD from SF State. He received an MLIS from San Jose State. He loves to hike in the woods and drink tea at home.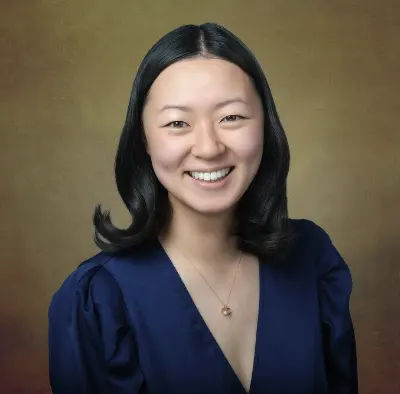 Waresa Hu
Second Grade Red/Gold English Teacher
Location: 150 Oak Street
Began at CAIS 2022
While Ms. Reid is on maternity leave through late October, we are so pleased to have Ms. Hu step into the lead teacher role. Following Ms. Reid's return, Ms. Hu will continue with second grade as English Teaching Associate. A San Francisco native, she graduated from UC Irvine with a B.A. in Business Economics and a minor in Digital Arts. She is currently pursuing a Master of Arts in Teaching Reading with Credential at USF and will be graduating in May 2023. In her free time, she enjoys swimming, biking, and hula hooping.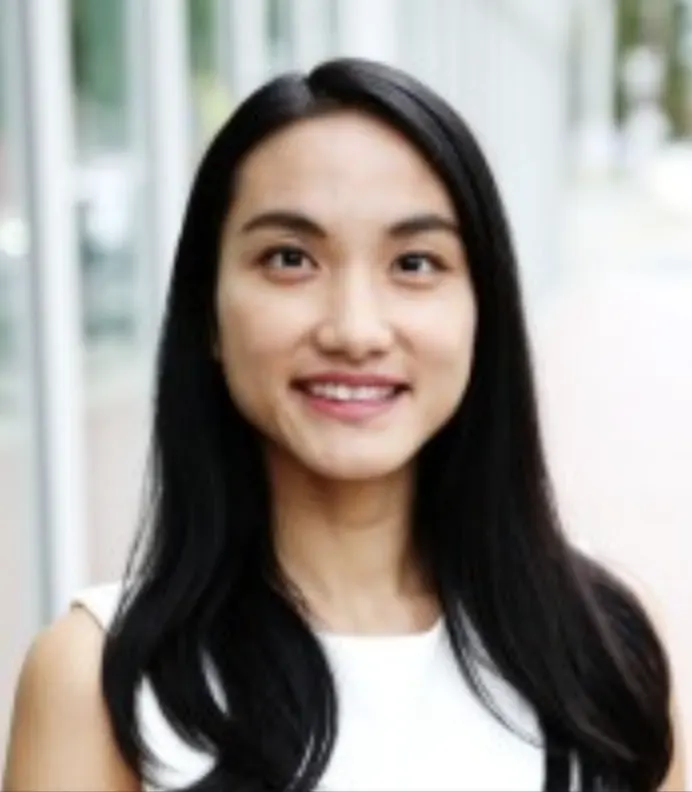 徐明皎 Mingjiao "Lizzie" Xu
Fourth Grade Bilingual Teaching Associate
Location: 150 Oak Street
Began at CAIS 2022
Mingjiao Xu is from Shenzhen but originally was born in one of the biggest panda reserve areas in China and home of the hotpot–Sichuan province. She is very excited to work at CAIS and looks forward to meeting all colleagues, students, and parents. At the same time, she is curious about the difference in the education methodology and school culture. In her free time, water sports and hiking are her biggest passions.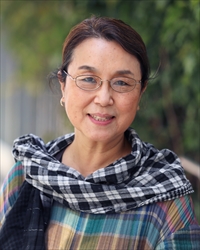 Yanmei Yang
Kindergarten Red/Gold Lead Chinese Teacher
Location: 150 Oak Street
Majored in Children's Education, Beijing Professional College
BEGAN AT CAIS 1999
With a wellspring of enthusiasm, Yang Laoshi gets children singing and smiling their way through the day. An alumni parent herself (Aaron '07), Yang Laoshi has been teaching kindergarten at CAIS since 1999. Originally from Beijing, Yanmei also taught Kindergarten for over ten years in her hometown upon graduation with a degree in Early Childhood Education. She loves singing and dancing, and her hobbies include gardening, hiking, and other outdoor activities.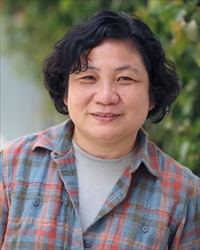 杨炜雯 Weiwen Yang
K-3rd Chinese Language Specialist
Location: 150 Oak Street
BEGAN AT CAIS 1999
We are celebrating Yang Laoshi's 22nd year educating and supporting students at CAIS. Prior to joining CAIS, Yang Laoshi served as editor for the Taiwanese National Math Curriculum and as math master teacher and consultant for the Taiwan Province. She continues to bring her expertise not only to her classroom, but to her peers as well.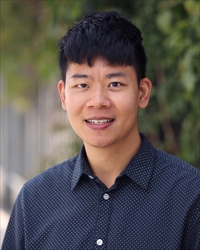 Kai Jie (Henry) Ye
Chinese Program Assistant
Location: 150 Oak Street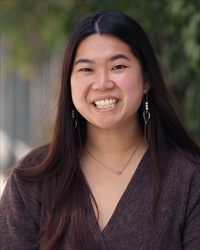 Ada Yu
Kindergarten Red/Gold English Teaching Associate
Location: 150 Oak Street
B.S.

 in Developmental Psychology, University of California, San Diego
BEGAN AT CAIS 2021
Ms. Yu is excited to begin her first year at CAIS as an English Teaching Associate. She recently graduated from the University of California, San Diego (UCSD) with a B.S. in Developmental Psychology and minors in Education Studies and Cognitive Science. She has experience working as a teaching assistant for classrooms ranging from preschool to 5th grade. She's excited to help create a welcoming and inclusive learning environment, and can't wait to create fun memories with the students! When not in the classroom, she loves taking film pictures, drinking boba, and painting!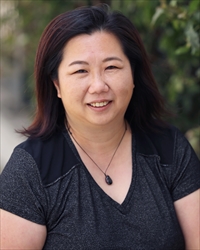 Annie Yu
Information Technology Manager
Location: 150 Oak Street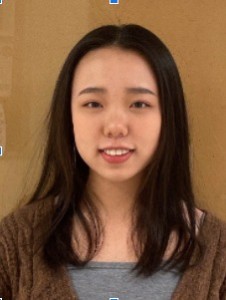 Daisy Yu
Front Desk Receptionist / Administrative Assistant
Location: 150 Oak Street
BEGAN at CAIS: 2019
Daisy Yu speaks fluent Chinese Cantonese, Chinese Mandarin, and English. She grew up in China, and immigrated to the United States 10 years ago. This year is her third year in CAIS and she is in her third year of college. Her major is Childhood and Adolescent Development. As she explains, "This job has given me a lot of experience in working with kids. I had been working in the Afterschool program, and this inspired me to continue working with children. I am looking forward to continuing my journey at CAIS."