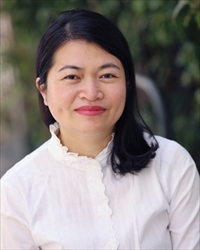 Emily Chen
Preschool Green Teaching Associate
Location: 42/52 Waller Street
Began at CAIS in 2018

Chen Laoshi was pleased to join CAIS in September 2018. She likes the warm, mutually helpful, and positive atmosphere of the CAIS community. She was born and raised in China, graduated from Teacher's University, and has continued child development courses at San Francisco City College since 2019. In addition, she has 22 years of working experience in a bilingual international kindergarten in China. She believes children learn in many different ways, and works to create an inclusive learning environment where children can approach learning from many entry points in a joyful way. In her spare time, she likes to enjoy food, reading, and outdoor nature.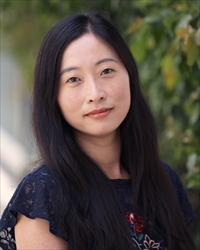 Hsiao-Ying Chen
1st Grade Orange/Green Lead Chinese Teacher
Location: 150 Oak Street
M.A.

 in Early Childhood Special Education, University of Texas at Austin
Chinese Teaching Certification, 

UC

 Berkeley Extension
Began at CAIS in 2018

Chen Laoshi was born and raised in Taiwan. She graduated from the University of Texas at Austin with a master's degree in early childhood special education. She has many years of experience working with young children in various educational environments, including their homes, communities, and schools. Ten years ago, she started her career in Chinese teaching. She completed a Chinese teaching certification program from UC Berkeley extension and holds a California teaching credential. She has been teaching in mandarin immersion classrooms for over eight years.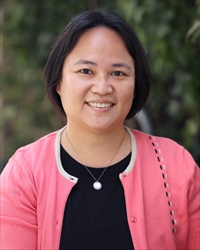 YingJung (Ena) Chen
Chinese Language Support
Location: 150 Oak Street
B.A.

 in Language Education, Taipei University of Education
Began at CAIS in 2011

In the outskirts of Taipei, Taiwan, Ena was raised in a family of four. In her childhood, she liked hanging out at bookstores with her dad, building and taking LEGOs apart with her brother, exploring traditional markets with her mom, and reading (her favorite hobby). After earning a degree in language education from Taipei University of Education, she moved and eventually settled in San Francisco. Her passion and profession led her to several jobs and volunteer opportunities in adult education and K-5 schools. Since joining CAIS in 2011, she has been and continues to advancing in her role of support and enhance students' Chinese learning experiences.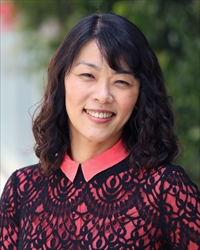 Cindy Chiang
Chinese Program Director
Location: 150 Oak Street
M.A.

 in 

TESOL

, San Jose State University

B.A.

 in English Language and Literature, National Chung Hsing University
Began at CAIS in 2021

Hailing from Taiwan, Ms. Chiang is a veteran immersion educator with 17 years experience, including four years in her previous role as Chinese Academic Dean at Silicon Valley International School (formerly known as International School of the Peninsula). She holds a bachelor's degree in English Language and Literature from National Chung Hsing University, Taichung, Taiwan; credentials from National University of Tainan and University of California San Diego; and a master's degree in TESOL from San Jose State University. As she joined CAIS, she reflected on the strong community, "This resonates with the motto I have always lived by as a leader: 一个人走,走得快;一群人走,走得远 (If you want to go fast, go alone; if you want to go far, go together)."
See School Spotlight—Cindy Chiang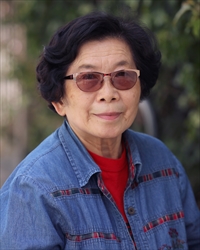 Julie Y. Chu
Preschool Float Teacher
Location: 42/52 Waller Street
Began at CAIS in 2001

This is Chu Laoshi's 22nd year working at CAIS. She loves the CAIS community and loves to play with the children. By playing with them she learns about their personalities and the uniqueness of each child. She is looking forward to another fun and exciting school year.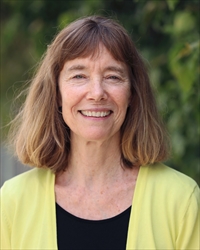 Connie Clark
English Language Specialist Second–Fifth Grade
Location: 150 Oak Street
B.A.

in Anthropology, University of California, Berkeley
Ph.D. in Linguistics and Anthropology, University of California, Berkeley
Began at CAIS in 2013

Originally from the Midwest, Ms. Clark graduated from Cal with a B.A. in Anthropology. After working in China as a tour guide for American medical professionals, she returned to Berkeley and pursued a Ph.D. in Linguistics and Anthropology. Before joining CAIS, she was the learning center director at Immaculate Conception High School in the Mission. Ms. Clark lives in San Francisco with her son and husband, and her beloved, ancient chocolate lab!
Favorite quote (Victor Hugo): "To learn to read is to light a fire; every syllable that is spelled out is a spark."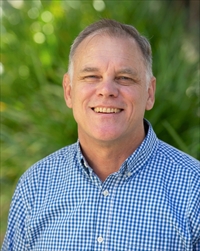 (John) Jack Crow
7th & 8th Grade English Teacher
Location: 888 Campus
M.A.

 in Teaching English as a Second Language, San Francisco State University

B.A.

 in History, San Francisco State University
Second Tenure began at CAIS in 2015
Veteran CAIS teacher Mr. Crow studied history, French and theater as an undergraduate before completing his master's degree in applied linguistics and teaching English as a second language (ESL) at St. Mary's College, UC Berkeley, and Golden Gate University. Living abroad in the United Arab Emirates and Tokyo, Japan, he continued teaching English to young adults intent on matriculating into English language universities. Building on his theater background and professional development at the Broadway Teachers Workshop in NYC, Mr. Crow has directed two musicals at our 888 Campus. He is a certified yoga instructor, avid actor, long distance biker, trumpet player and enthusiastic vocalist.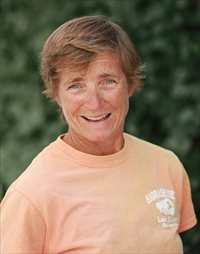 Michele Douglass
Physical Education Teacher Kindergarten–Fourth Grade
Location: 150 Oak Street
M.S.

 in Sport Psychology

B.S.

 from West Chester University
Began at CAIS in 2004
Coach Douglass joined the CAIS community in 2004 as a physical education teacher for grades K-8. She is originally from Maine and returns to Maine every summer. She served in the United States Airforce before receiving a B.S. degree from West Chester University in Pennsylvania and completed her M.S. degree in Sport Psychology in the East Bay. She is passionate about physical activity and feels fortunate to be able to share her passion with children. Some of her favorite activities are running, skiing and mountain biking. It is her belief that physical education can be used for much more than teaching sports. It provides students an opportunity to use games for self expression, cooperation, confidence, cooperation, health, and wellness.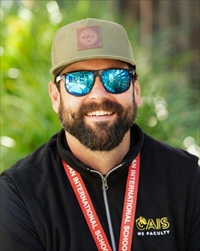 Hart Eddy
Physical Education Sixth Grade–Eighth Grade
Location: 888 Turk Street
Began at CAIS in 2016
Well known to students as "Coach Eddy," he brings a great rapport and familiarity to his role as Middle School PE Teacher. Mr. Eddy's extremely diverse background includes many years as a professional skier and his more recent work with Playworks San Francisco and Arizona. Well versed in the CAIS culture, Mr. Eddy brings his enthusiasm for good sportsmanship and focus on healthy bodies to support healthy minds.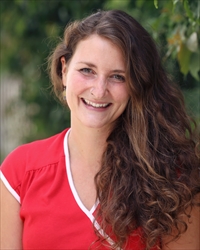 Julie Farrell
Global Learning Coordinator
Location: 888 Campus
Began at CAIS in 2020
Ms. Julie Farrell fell in love with China on her first trip as a high school student and enrolled in Mandarin classes immediately upon return. Her passion for Chinese language continued well into college and beyond, amplified by language intensives with Middlebury College and the US Department of State. Ms. Farrell holds a B.A. in East Asian Studies from New York University and an M.Sc. in Agroecology from the Norwegian University of Life Sciences. She spent several years working with NGOs across southwest China, supporting farmers in rebuilding robust sustainable food systems. She also served young learners as an experiential educator, developing school garden curriculums in Chinese public schools and designing courses in China and Taiwan for American high school, middle school, and college students. Ms. Farrell's favorite place on earth is a rural kitchen. As a long time resident of Sichuan, she never turns down a spicy hot pot.