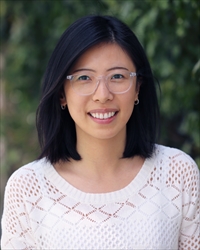 Ruiting Feng
Preschool Gold Teaching Associate
Location: 42/52 Waller Street
B.A.

 in Child and Adolescent Development, San Francisco State University
Began at CAIS in 2020
Ruiting was born and raised in China and has been in San Francisco for seven years. Her passion from early on has been for teaching, especially early childhood education and curriculum design. She studied Early Childhood Education at City College of San Francisco and then completed her BA in Child and Adolescent development with a focus on School Age Child and Family at San Francisco State University. Ruiting is honored to have graduated summa cumme laude in her class. Before joining the CAIS community, she taught at Bright Horizons, Presidio Knolls School, and Saint Anne Chinese School. She enjoys helping children learn to love learning, both in language acquisition and social emotional development. Ruiting's hobbies include traveling, learning about others' life stories, and discovering new cuisines. (Ruiting is also fluent in Cantonese.)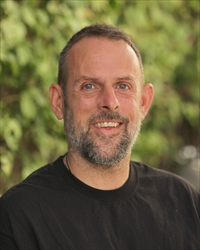 Daniel Fettinger
Michigan State University
Serving as Director of Technology at CAIS since 2017, Daniel brings not only deep expertise but also a well-rounded, people-focused perspective to his work. In his nearly 30 years as a Software Engineer and in Senior Technology Leadership, he has built software and technology departments from startup to acquisition for multiple companies, including StubHub and TheFind. His work outside of traditional tech—as a children's book author and also as a certified reiki master—informs his understanding not just of systems, but even more importantly, of the needs and expectations of the people who use them.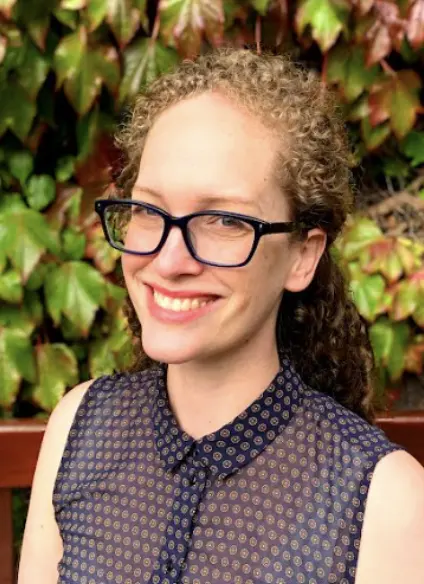 Penny Fisher
Administrative Assistant to Lower School Head
Location: 150 Oak Street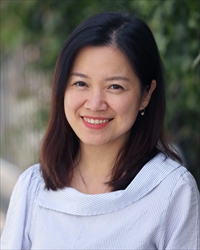 TingTing Fu
Preschool Orange Lead Teacher
Location: Alice A. Carnes Center, 42/52 Waller Street
Began at CAIS in 2010
Fu Laoshi has been at CAIS since 2010 and has been a lead teacher in the Preschool for the past eight years. Fu Laoshi finds working with young children challenging and satisfying. She enjoys watching their abilities develop and grow. In particular she enjoys seeing children with no Chinese background first become comfortable with Chinese and then really start using it to communicate. As an English language learner herself, Fu Laoshi knows that learning a second language is challenging. She is always so proud of how well our students learn at CAIS. Fu Laoshi likes to add music and movement into her classes and she believes this is a fun and easy way to learn a second language, especially for young children. It is her hope that all children will be happy in her class and learn Chinese.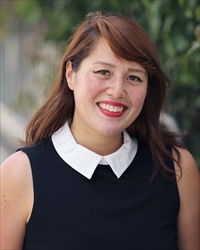 Jessica Gerson
6th Grade Math and Science Teacher
Location: 888 Turk Street
M.Ed. through the Bay Area Teacher Training Institute
Began at CAIS in 2016
Now in her fourth year at our 888 Campus, Ms. Gerson is an especially valuable member of the Middle School faculty. After completing her master's degree in education through the Bay Area Teacher Training Institute (BATTI) program, Ms. Gerson moved up to teach sixth grade math and science. Her content and pedagogical knowledge dovetail perfectly with her ability to engage with the students and her classroom management style, which is ideally suited for students transitioning to the new environment of middle school.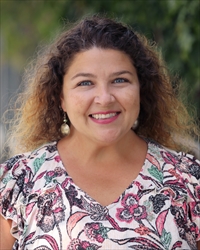 Irene Gonzalez
Lower School Science Teacher
Location: 150 Oak Street
Began at CAIS in 2021
Ms. Gonzalez is from the Midwest originally (born in Michigan, raised in Illinois, college in Iowa). She lives in San Bruno with Ron, her husband of almost 4 years, and her dog, Hopper. She loves to hike, hang out at the beach, and go camping in her free time. What she most looks forward to at CAIS is learning more about Chinese culture—the language, traditions, holidays, and of course the food!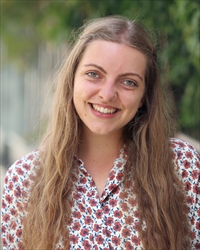 Jillian Gornick
Second Grade English Teaching Associate
Location: 150 Oak Street
Began at CAIS in 2021
Jillian Gornick is thrilled to be joining the CAIS community and growing as an educator. She spontaneously moved to San Francisco in June 2021 for a summer job and decided she just had to stay! She received her Bachelor's of Science from Grand Valley State University back in her home state of Michigan in 2019. She is passionate about environmental conservation efforts, human and animal welfare, and exploring plant-based eating. She enjoys traveling, hiking, befriending animals (she's a huge fan of dogs), listening to podcasts and music, and connecting with nature.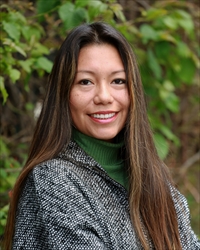 Johana Hance
Payroll Specialist
Location: 44 Page Street
Work Phone: 415-861-7266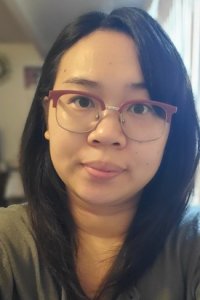 Jenny He
Middle School Administrative Assistant
Location: 888 Campus
B.A.

 in Art History, San Francisco State University
Began at CAIS in 2022
Jenny has a B.A. in Art History from San Francisco State University and most recently was the Membership Coordinator for the Asian American Women Artists Association. Jenny brings a positive personality and a strong administrative skill set to the position.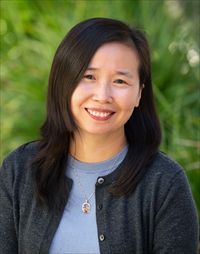 Ya-Ching Hsu-Kelkis
6th Grade Chinese Language and Social Studies Teacher
Location: 888 Turk Street
Began at CAIS in 2012
Hsu Laoshi has taught Chinese in K–8 immersion programs for 11 years in the US. and has been with CAIS since 2012. A member of the CAIS Curriculum Committee, she has made presentations at ACTFL, CLTA, NCLC, and STARTALK conferences for the past nine years, and also gave a one-week workshop on immersion school teaching at National Taiwan Normal University. She has served as a master teacher at the Virginia STARTALK Chinese Teacher Academy at the University of Virginia for four summers.