We are pleased to introduce the inaugural members of the CAIS Alumni Council. The Council aims to keep alumni connected with each other and the school, steer alumni programming, and model the CAIS mission: embracing Chinese, becoming their best selves, and creating their place in the world.
Bakari Smith '11 says, "When I reflect upon the decisions and experiences that have brought me to where I stand today, CAIS stands out, second to none. The school's community, culture, and education vested in me a desire to become an explorer, an innovator, and a change-maker. The rigor of CAIS academics, and its magical way of subtly instilling a desire to challenge oneself and to push one's own boundaries makes the CAIS experience incredibly formative. I intend to see the CAIS community develop into a more cohesive network with greater mutual support among alums, parents, and students. With more alumni programming and the sharing of resources across the alumni network, the CAIS community can continue to thrive and live up to its promise of being both life-changing and world-changing."
---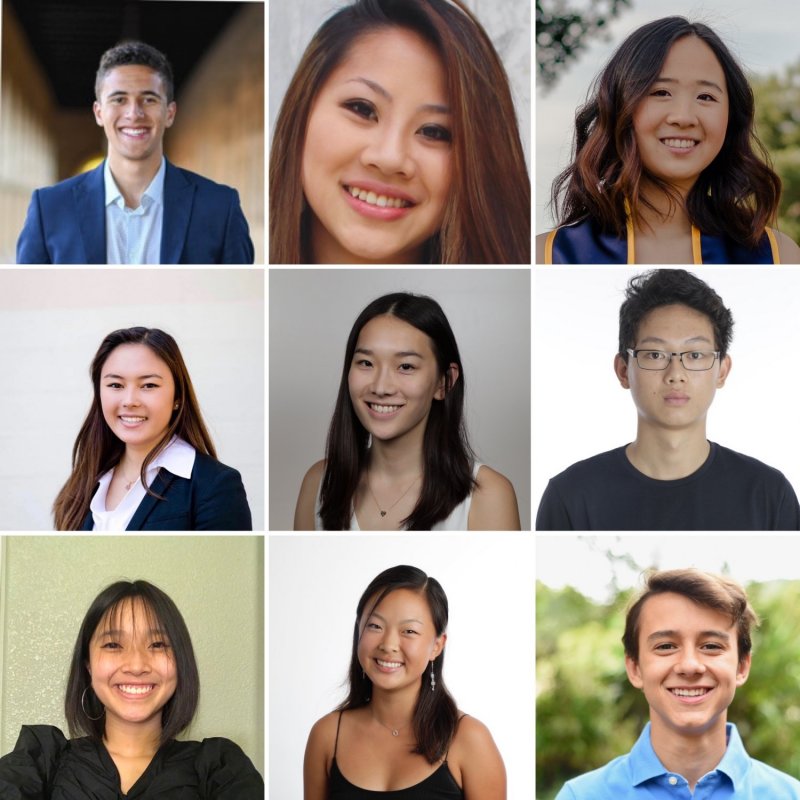 Bakari Smith '11 is a recent graduate of Stanford University, where he majored in International Relations and East Asian Studies. During his time at Stanford, he interned at Bloomberg LP and served as a Zhi-Xing China Fellow. He currently works as a Business Associate in Visa's New Graduate Development Program.
Crystal Yao '09 graduated from Princeton University with a B.A. in the Woodrow Wilson School of Public & International Affairs, and minors in Finance and Dance. Passionate about furthering her study of foreign languages, she pursued Latin at San Francisco University High School, and Spanish at Princeton, including a semester abroad in Barcelona. As a founding member of the CAIS Dance Troupe, she has since followed her career in dance as Principal Dancer of China Dance Theatre, and Pre-Professional Dancer at ODC/SF, Boston Conservatory, and Joffrey Ballet School. Crystal is currently a Global Managing Strategy Consultant at IBM, accelerating and closing large deals around the world. Passionate about alumni engagement, Crystal is also a member/admissions interviewer of the Princeton Alumni Schools Committee, and was an Admissions Ambassador at UHS.
Bonnie Young '10 attended San Leandro High School and UC Berkeley, receiving a B.A. in Economics and a Minor in Chinese. During her time in college, she studied abroad at both The University of Hong Kong and National Taiwan University, taking courses in Chinese literature, social studies and culture. She believes her CAIS education allowed her to easily immerse herself in these Chinese-speaking environments while also engaging in meaningful cultural exchange. Bonnie maintains her Chinese proficiency by talking to friends in China/Taiwan and watching Chinese TV shows. She currently works as an Analyst at Wells Fargo Securities.
Siena Belda '11 is a Consultant at Triage Consulting Group in San Francisco. After graduating from CAIS in 2011, she attended Berkeley High School and graduated with the International Baccalaureate Diploma. Siena then moved to Boston and competed as a synchronized figure skater with Lexettes for Team USA. In 2017, Siena interned in Washington, D.C. at the Atlantic Council as the Business Development and Board Relations Intern. She then transferred to UC Davis where she was the Vice President of Delta Epsilon Mu, a professional pre-health co-ed fraternity, and interned in the Office of the Vice Chancellor of Finance, Operations, and Administration. During the summer of 2018, Siena was a software development intern in Prague, Czech Republic. She graduated from the University of California, Davis in 2019 as an Economics major with minors in Mathematics and Chinese.
Maddie Wu '11 attended The College Preparatory School for high school and graduated from Barnard College in 2019 with a degree in Computer Science. She is currently an NYC-based software engineer. In addition, she is a lifelong dancer (ballet and modern as well as Chinese dance during her time at CAIS) and enjoys film photography. Her younger sister Vivian is also a CAIS alumna ('15) and her parents loved being involved with the school during their time there, so she's excited about the opportunity to get more involved in the CAIS alumni community!
Since graduating, Oscar Wong '16 has continued to build and grow aspects of his identity that CAIS helped him recognize, be it in his cross country and track accomplishments at the Urban School of San Francisco, where he was a varsity runner with the record for the fastest mile during his freshman year, or through his passion for science and math, which blossomed during his time at CAIS.Through his love of science, he was able to shadow trauma surgeons in the operating room and the ER, and observe surgical procedures. He has also done work with leadership groups at Urban, with a special focus on MultiCulti Leadership Team and Health Initiative for Peer Education (HIPE), and has attended several conferences on race and participated in diversity panels at Urban. He is also employed as a swim instructor and lifeguard at UCSF and has found lots of growth through teaching and professional development. After his graduation from Urban, he is embarking on a gap year of service work, cultural study, and traveling abroad.
Cassie Eng '17 is pursuing an undergraduate degree at Princeton University. She is an active advocate for social justice, in and out of school. At Princeton, she is a fellow under the Carl A Fields Center for Equality + Cultural Understanding and an Engagement Specialist at UMatter, an initiative focused on community care and bystander intervention resources. Outside of school, she interned and acted as a spokesperson for the Stop AAPI Hate Youth Campaign, a reporting center set up in response to the rise in anti-Asian sentiment during Covid-19. She continued her Chinese education through college and credited her immersion experience at CAIS as inspiration for her current studies as a Public and International Affairs major. In addition, she continues her work in philanthropy, specifically her project, Cassie's Bag of Dreams, where she gives backpacks and school supplies to impoverished children throughout the Philippines. In 2019, she served as the Alumni representative on the CAIS Strategic Vision Advisory Team. 
Maddie Han '17 is a senior at the Urban School of San Francisco. She looks back on her time at CAIS fondly and keeps in touch with many of her old classmates. At Urban, she is the captain of the Varsity Lacrosse and Tennis teams. She is a member of Student Government, and is also a peer tutor in math, science, history, and Mandarin. Maddie is also an active member of API (Asian Pacific Islander Affinity Group), SOC (Students of Color Affinity Group), Community Outreach, and PACT, a mentorship program for youth students of color. Through her passion for social justice, she co-founded SCCDE (the Students of Color Committee for Diversity and Equity) where students of color from various Bay Area independent high schools are able to collaborate and communicate about issues regarding diversity, equity, and inclusion. Outside of Urban, Maddie is passionate about business and entrepreneurship. Through these interests, she has participated in the Stanford Young Women Leadership Summit, and spent the summer with the School of New York Times in their Entrepreneurship/New Media/Law course. She is excited to continue being a member of the CAIS Alumni Council.
Julian Sweet '20 is currently a freshman at San Francisco University High School (UHS). Prior to UHS, Julian spent 11 years at CAIS, graduating in 2020. Aside from English and Mandarin Chinese, Julian is also fluent in Portuguese. Julian has three siblings, lives in San Francisco, and is very close to his extended family in Brazil and France. He also has dual citizenship with Brazil. Julian enjoys building high-end computers, swimming competitively, scuba diving, and travel.
Interested in getting involved with CAIS alumni programming? Send us an email at alumni@cais.org and make sure to follow us on Instagram at caisalumni.