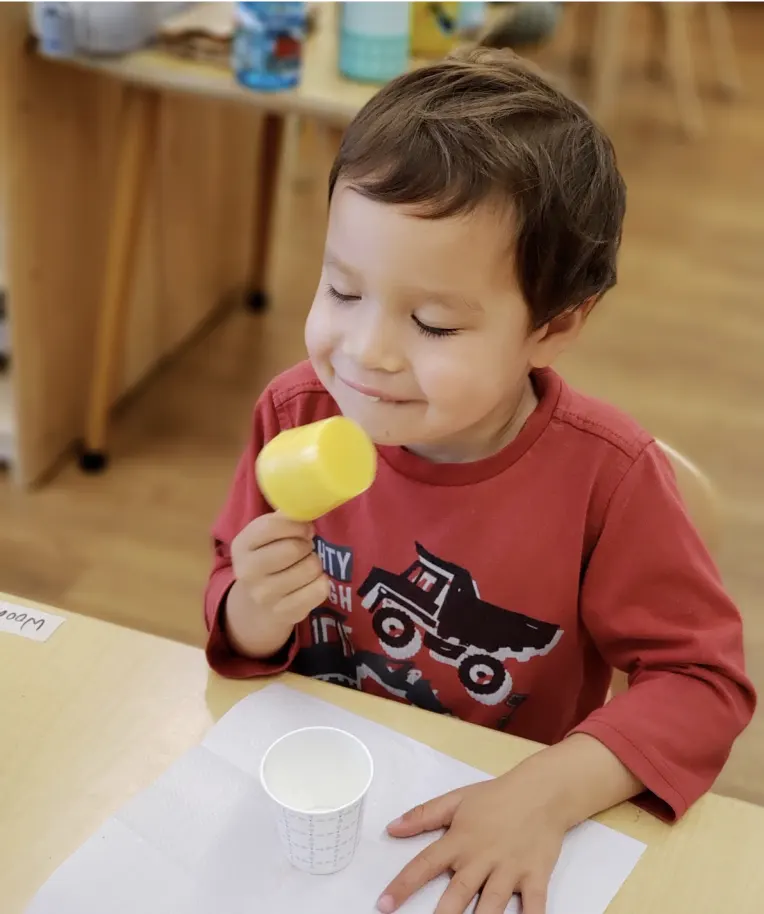 We are off to an amazing start for our summer camp. Parents of campers, please log into Vidigami to view additional photos of all the action!
---
Preschool Camp
The first session of preschool summer camp has come to an end. We've had so much fun in these three weeks! Children watered the flowers and tomatoes, we built homes for ants, and observed the butterflies and bees. Sand play and water play have been the most popular activities. Indoors, children made smoothies and popsicles; they are perfect for the summer! Children also enjoyed making delicious sandwiches, rice balls, and pancakes! Campers loved the daily hip-hop class. They look so energized and adorable when they dance to the cheerful beat. Thank you for everyone's support in making this a fun-filled summer!

---
Group 1 (aka "Watermelon Class")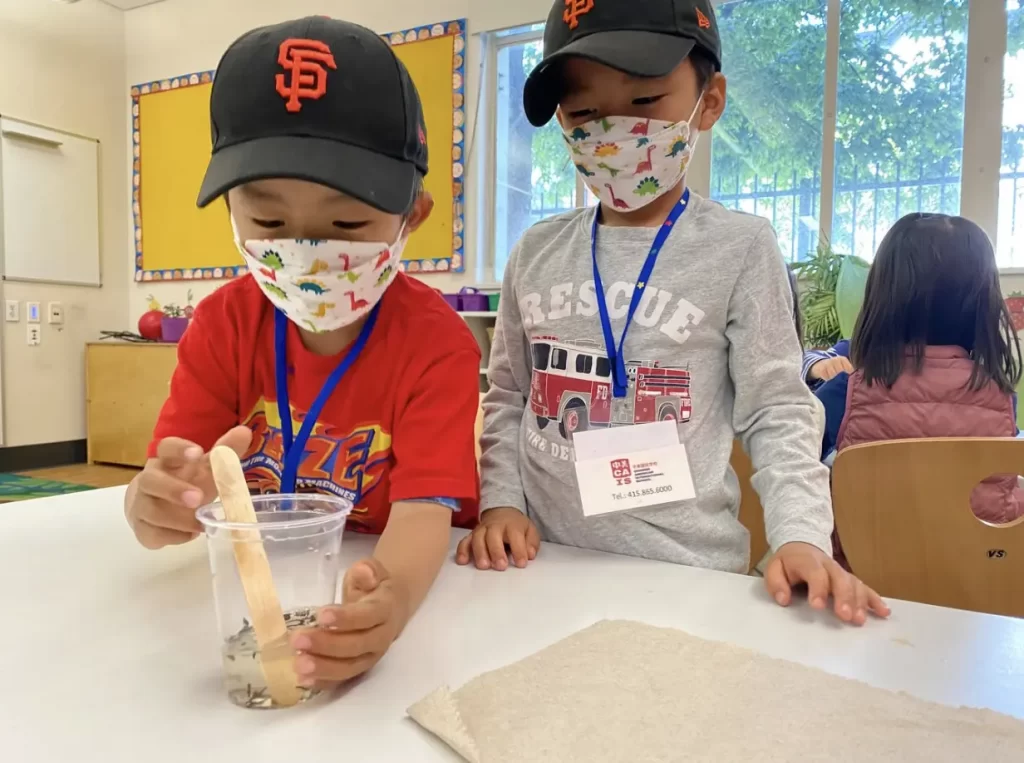 In the past three weeks, the "Watermelon Class" had great fun, and reaped lots of friendships. They are skillful little iron chefs while making fruit jelly and boba milk. They are curious scientists when exploring the secrets of water, and engaging in experiments involving dissolving and buoyancy. They are handy makers…air gun, sailing boat, or fishing sets, just name it! They are talented language learners who are always ready to show off their vocabulary, whether in a competitive fly-swatter game or a collaborative information-gap coloring activity. Watermelon Pride!

---
Group 2
During the first week, we focused on the theme—summer fruit. Campers explored various summer fruits and learned to describe them using their five senses. Then they created a fruit character and made it come alive using an App called "Chatterbox."
During the second week, campers explored different science experiments and activities involving water. We conducted an evaporation experiment, a rainbow water experiment, and an ice cream experiment. Students then use Book Creator to document one of their experiments. Campers also learned to write water and ice in Chinese.
In the final week of the camp, we made several carnival toys. Campers learned to describe the materials and the steps of making the toys. They also showed campers in other groups how to play with the toys they made.
---
Group 3
Our class became familiar with the environment, routines, teachers and their friends over the three weeks. Since our main theme was "friends of summer," the children learned about fruits, water, and wind during the time frame. We went to the farmer's market and public library as our field trips and also made fruity ice cream and boba as our cooking class activities. The children made origami watermelon, origami strawberry, and paper cup boats as individual projects. They also collaborated and made a bean bag tossing game and spin wheel challenges as group projects for our Carnival.
---