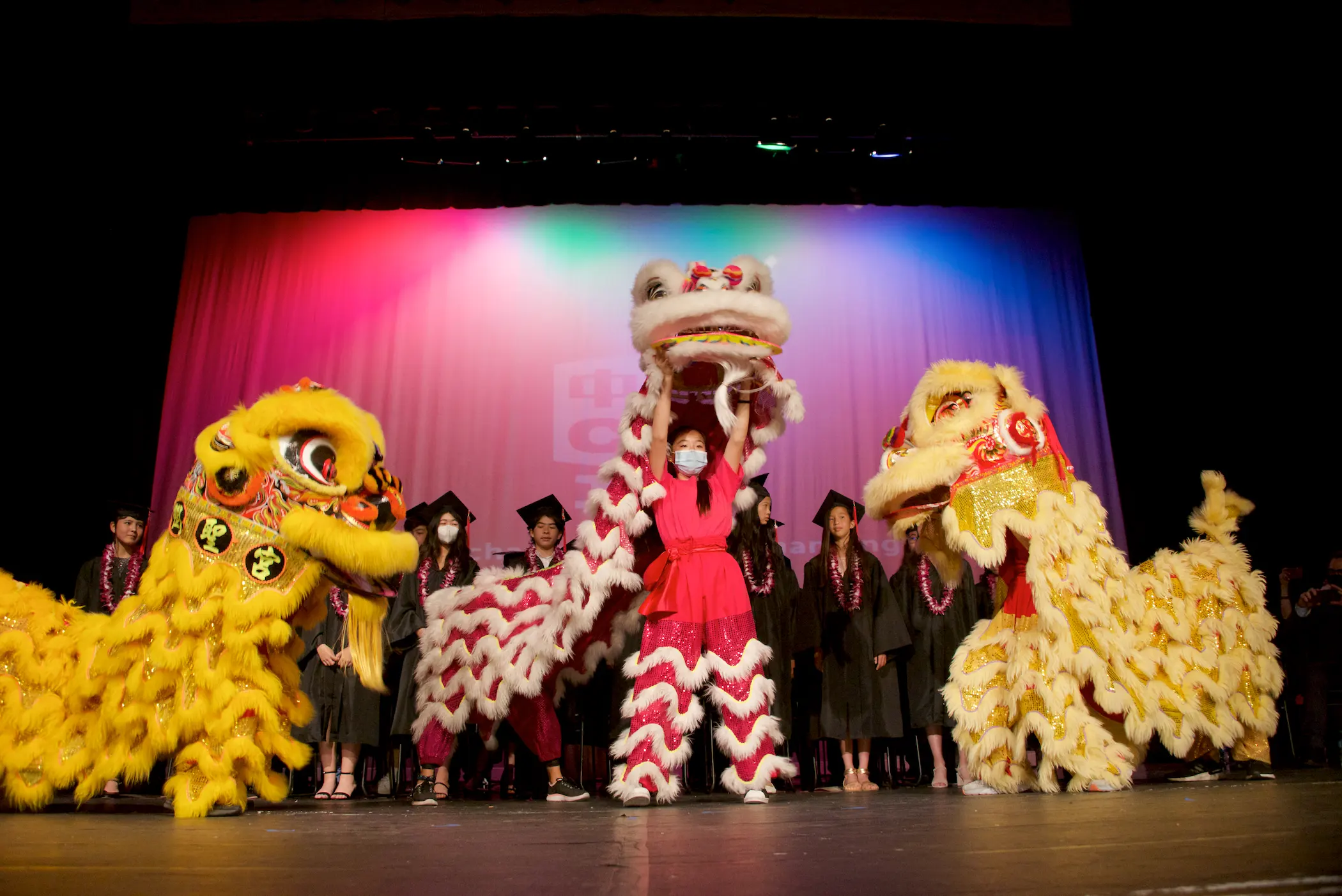 The Class of 2022 became the first CAIS eighth grade to graduate in the theater at the new 19th Avenue campus on June 9. Alumna Kelsey Rasmussen '12 served as emcee for program which featured six musical performances by members of the class in addition to the entire eighth grade joining together for the traditional performance of Never Say Goodbye 不说再见.
The 42 members of the Class of 2022 received acceptances to exemplary high schools and will be attending the following this fall:
The Bay School of San Francisco
The Branson School
College Preparatory School
Convent High School
International High School
Laurel Springs School
Lick-Wilmerding High School
Menlo School
Sacred Heart Cathedral Prepatory
Saint Ignatius College Prepatory
San Domenico School
San Francisco University High School
SFSUD-Abraham Lincoln High School
SFUSD-George Washington High School
SFUSD-School of the Arts (SOTA)
Stuart Hall High School
Urban School of San Francisco
We also had another first: the 2022 Grad Dinner, a long standing CAIS tradition, was held for the first time in the 19th Avenue gymnasium. Much as we have loved having the past Grad Dinners in the Carroll Family Learning Center, our fantastic middle school hub, the gymnasium provided significantly more breathing room to host a seated dinner for over 130 people. (This also was the first time we have held this event in-person since June of 2019.) I'm delighted that families from the Class of 2023, our rising eighth grade, hosted the event, bringing back another long standing pre-pandemic CAIS tradition.