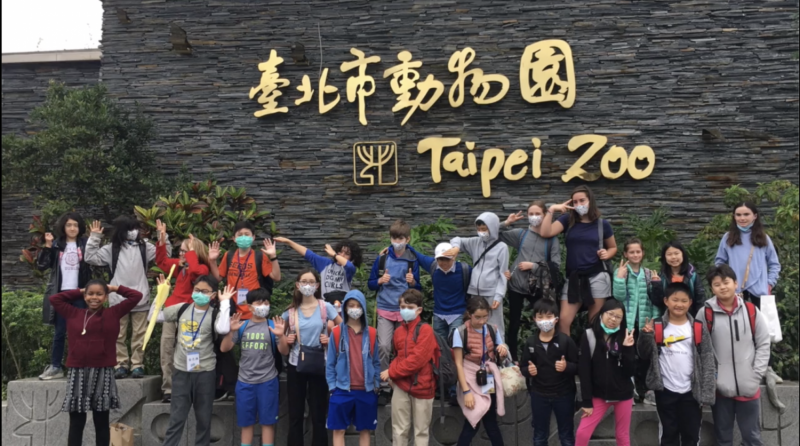 Learn more about Fifth Grade Taiwan Exchange
---
What:
Our exchange program with a partner school in Taipei is a highlight of the CAIS fifth grade experience and a rewarding conclusion of students' time in the Lower School. CAIS students travel to Taipei for two weeks in the spring; their student hosts then come to San Francisco for two weeks later in the school year. The Taiwan Exchange is integrated into the 5th grade curriculum through an exploratory unit, "From Understanding to Respect," which prepares students to be curious, thoughtful, and respectful global citizens while abroad.
---
Why:
In Taipei, "embracing Chinese" becomes real and tangible; "contributing to a better world" becomes the challenge and the satisfaction of every day. This program aims to improve Chinese proficiency and communication skills, enhance cross-cultural understanding, and create long-term friendships. Students also build self-confidence, independence, and responsibility. Hosting the Taiwanese students in San Francisco reinforces and deepens relationships between buddy families, and allows CAIS families to demonstrate support for and be involved in their children's growing engagement overseas.
---
Where:
CAIS students attend classes with their buddies and participate in activities at our partner school, do excursions around the city, and live locally with host families. Taiwanese students also attend classes at CAIS and do activities and excursions in the area, then go home to their CAIS host families.
---
Who:
Fifth-grade students who are ready to embrace a greater degree of independence and expand their definitions of home and family.