The 2023-2024 school year brings with it four faculty members new to the Middle School. Physical Education Teacher and Athletic Director Ken Su and Design Technology Teacher Nick Barella have joined our team from outside of CAIS. While not new to CAIS, we are delighted to have Mandarin World Languages Path teacher Wen Chang, and 7th and 8th Science Teacher Genny Elias-Warren round out our new Middle School faculty for the year.
---
Nick Barella, Design Technology Teacher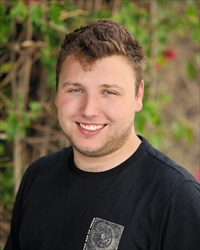 "My first few weeks as the Design Tech teacher at CAIS have been so exciting, I've started a journey filled with already unforgettable moments. As a lifelong maker, I was thrilled to take on this role and share my passion for creativity and innovation with my new students. When I first walked into the Phanachet Design Lab at the middle school campus I was so captivated seeing all of the student projects from previous years and it made me so excited to add to the walls of CAIS student projects.
Getting to know my students has been an absolute joy. They are an entertaining and enthusiastic bunch, eager to dive into the world of making. During these initial weeks, we've tackled various projects, from Paper Towel Strength Training to Design Thinking Exercises. It's been incredible to witness their creativity shine through as they work collaboratively and overcome challenges together. As their teacher, I've been fortunate to witness their growth not only as makers but also as individuals who care deeply for each other and their community. Returning from the Westminster Woods Camping Trip with the sixth grade was an amazing bonding time and a wonderful opportunity to get to know the students in a new environment.
Reflecting on my first few weeks in Design Tech class, I'm excited to continue guiding my students on a path of discovery, problem-solving, and innovation. In the coming weeks and months, we have some exciting new lessons and projects on the horizon, and I can't wait to see what our talented students will come up with next. Being a part of their growth and witnessing their potential unfold is the best reward possible."
---
Wen Chang, Mandarin World Language Pathway Teacher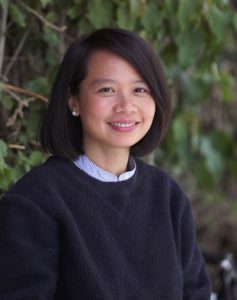 "This year is my 15th year at CAIS. I am thankful for the privilege of having been part of the CAIS community for this long. Also, I am honored to be joining the Middle School this year as the teacher for the new Mandarin WLP (World Language Pathway). The community has welcomed me with open arms. My first few weeks in Middle School have felt like a journey through time. As a veteran Lower School teacher at CAIS, I've enjoyed seeing all the familiar faces of former students, their younger versions still ingrained in my memories. Most of them are now taller than me! Their Chinese sounds confident and fluent. All the hugs and small conversations with each of them on campus make me feel rewarded as a teacher.
The new faces in my class are filled with curiosity and enthusiasm. I'm excited to take them through the journey of learning Chinese. In our first week, we focused on practicing one of the most important and difficult skills of learning Chinese, tones! We had fun learning and practicing the four Mandarin tones through tongue twisters and steps/dances. I reminded the students that the tones are very important because nobody wants to mistakenly call their mom (妈 mā) a horse (马 mǎ )! Going forward, I plan to use more fun language and cultural activities to build their interest and motivation in learning Chinese."
---
Genny Elias-Warren, Science Teacher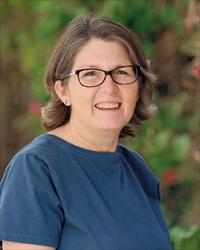 "'I have never seen the middle school students cheer so loudly for a new teacher,' Mr. Williamson said to me after our first day meeting with the middle school students. And the sentiment is mutual! It is with great enthusiasm and joy that I am rejoining CAIS as a middle school science teacher. Having worked as a middle school teacher for more than 10 years, it feels like a natural transition for me, and the middle school faculty has been so warm and welcoming, that it has made the transition from Washington state back to California a smooth one. It has been such a source of pleasure seeing the responsible, caring young people they are developing into from the Lower School students I once knew! I have enjoyed catching up with many of them about their adventures and travels since I saw them last.
The students were very focused, respectful and excited during their recent kayaking trip. When they returned, they had so much to share about all the animals that they saw while out on the water, and I hope they shared their adventures with you as well.
I have so enjoyed these first weeks watching the students put on their thinking caps and begin diving into the processes of science. They have shown great responsibility and care with the equipment as we have been refreshing our measurement skills. Those who did not remember were quick to turn to their classmates or me for gentle reminders.
Next, we begin delving into the curriculum. Their love for science is palpable as they prepare to learn physics in the eighth grade and life science in the seventh, and I look forward to the adventures we have ahead of us this year in science."
---
Ken Su, PE Teacher and Athletic Director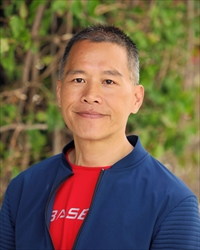 "'蘇老師好 ~ 大家早上好!' This is my unique first (happy) impression when seeing students for the first time at this warm and supportive CAIS school community, thinking as if I were still in Taiwan with my last group of students. Being a newcomer to this school community here at San Francisco, both as a teacher and a parent, CAIS has offered my family so much support that is beyond my anticipation, and allowed our smooth transition into our roles, where I continue to explore best practices to collaborate and cooperate with the entire school community to my best ability.
As a lifelong sports fan, coach, and physical education practitioner myself, the most exciting part of my job is to allow students to explore their hidden talents via hands-on athletic experiences, and I enjoy seeing students' growth when they show emotions on their faces. Regardless of whether it's a victory or a defeat from the competition, it is telling students they have accomplished something from their own learning. I have the luxury to work with middle school students who are eager to show off their athletic skills, knowledge of the game, or ideas of how classes could be planned out better to keep their interest levels high. I indeed learned from students right in my first class as to how they would like PE classes to be conducted, teams to be assigned, and rules to be set, when I can still keep the intended learning content and outcome intact. It is always an important and constructive indicator for me to continue building a positive two-way relationship with all my students to best enhance their learning experience and my own teaching practices, and I believe CAIS has the right group of students and learning environments to do for all."
---