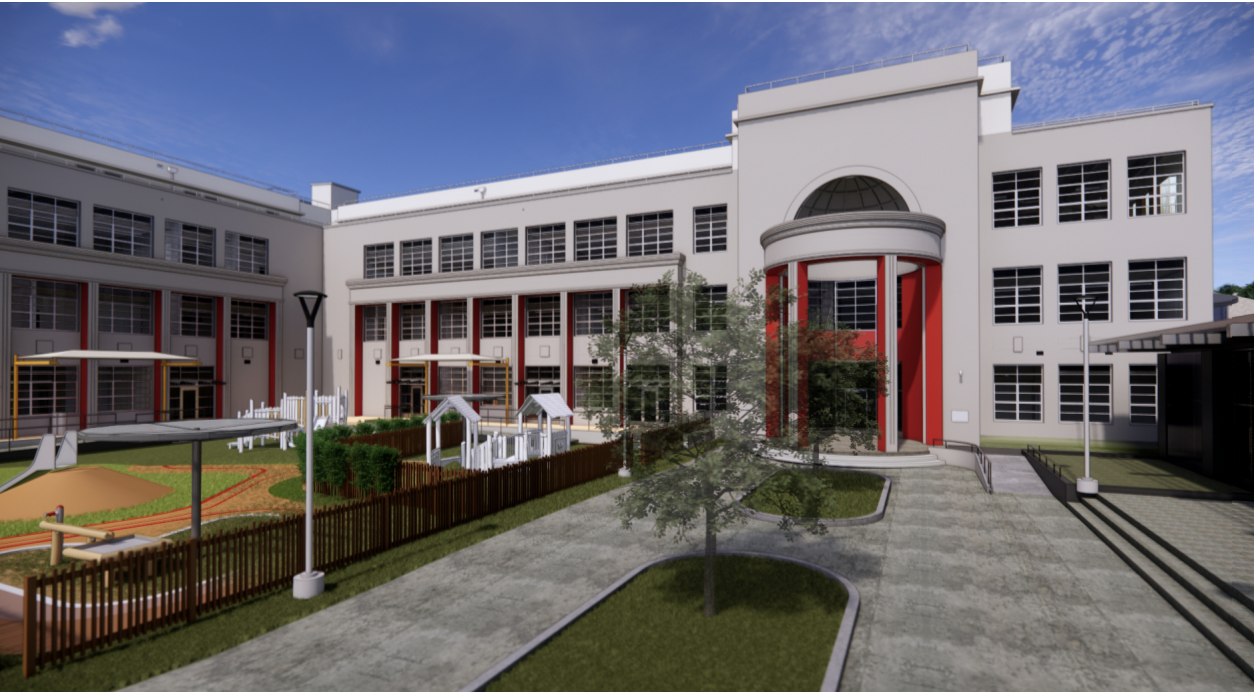 By far the question I have been asked most often by CAIS parents in recent days (even more than "How was your summer?") is "How are things going with the new campus?" Well, here goes:
Last spring we completed soft demolition and hazardous materials abatement on the main teaching and learning building (the main focus of our campus renovation project), which turned a tired looking 1952 all girls Catholic high school into a concrete cavern. We ended up demolishing more than we had anticipated (but still under budget) which means significantly fewer potential surprises (and delays) down the road.
The demo and abatement has made way for progress, and the campus is now a full-blown construction site. Entrance to the teaching and learning building now requires hard hats, safety vests, and closed-toe shoes. We can still access the theater and gym (which we plan to do), but parking is restricted as most of the lot has been fenced off for construction vehicles and equipment. Walls have been framed (see photos to the right), which makes it easier to imagine what the building will look like when we move in 2024. The project is on schedule for completion so that at this time next year we'll be moved in.
To help you imagine what things will look like, below are some some before and after photos and renderings that highlight what was, what is, and what will be coming in the 2024.
Early Childhood Outdoor Learning and Play Area: Present / Future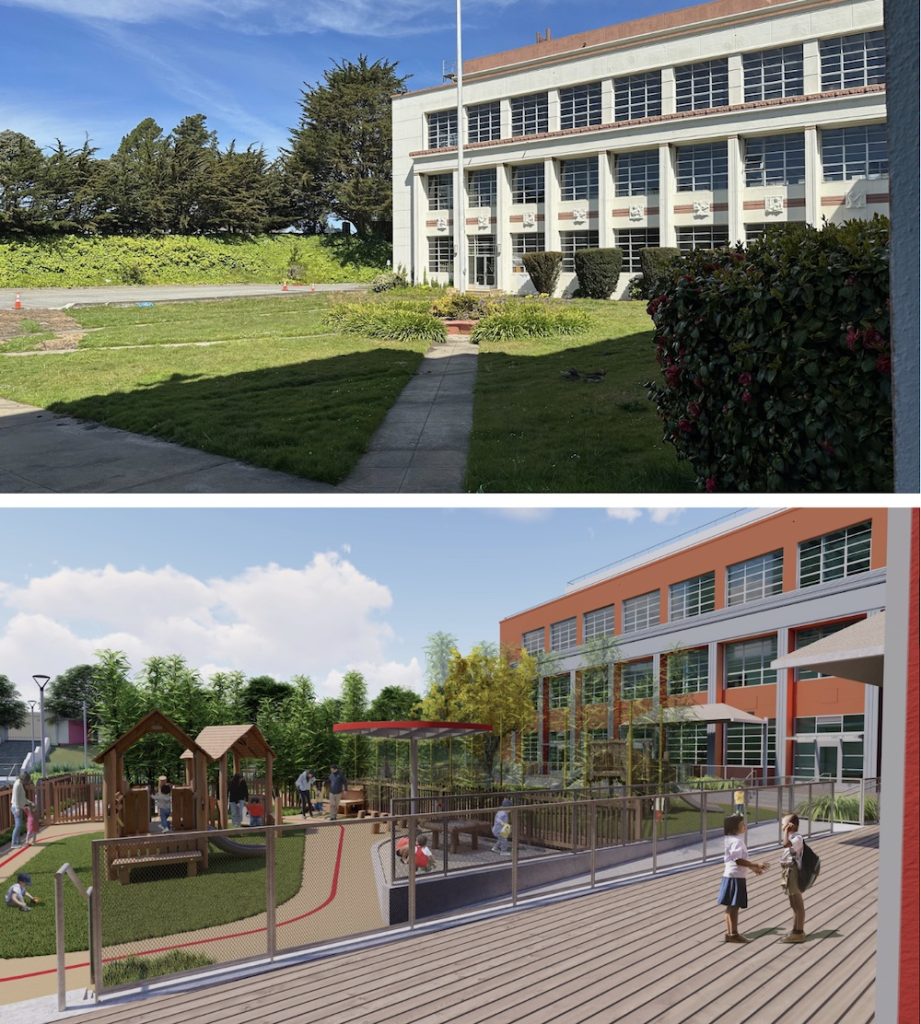 Middle School Learning Center: Past / Present / Future